Setting Up Light Automation
When it comes to making your home exactly what you want, there is no denying that lighting plays a big role. Many homeowners are taking advantage of the automation options on today's technologically advanced market. Gone are the days of walking into a dark house at night or leaving on the porch lights all day while you are at work wondering if you turned them off on your way out the door! Before you get started with setting up light automation, there are a few things you should know.
Timers
When it comes to setting up light automation, timers are the most common solution. Timers can be set on lights so they turn on or turn off at a set time of day without flipping a switch. This can be set within the fixture or using an app depending on the solution you choose. This is ideal for everything from making sure Christmas lights turn off at a certain time at night to ensuring a light is always turned on when you come home late at night.
Sensors
For those looking for ways to create a more automated lighting system but not set times, sensors are a great choice. Whether you don't have a set schedule so your lighting needs fluctuate, or looking for a more hassle-free lighting option for a less commonly used area of the home, sensors are a great way to make lighting more hands-free. Sensors can be set to turn on with movement so the lights turn on when you enter the room and turn off when you leave without ever having to touch a switch.
Apps and Devices
Of course, when most people think of setting up light automation, they think of apps they can control from their smartphone and other related devices. From Alexa to apps on your phone for lighting controls, there are plenty of ways to automate your lighting plan. Many of these solutions will allow you to set times when lights should come on and turn off as well as offer voice-activated controls, so you can tell Alexa, for example, to turn on the porch lights without ever leaving the couch. The apps can also be used when you are away from the house such as turning on a few inside lights to give the appearance of someone being home even when you are out of town.
You May Also Like...
---
Other People Have Considered These Products...
---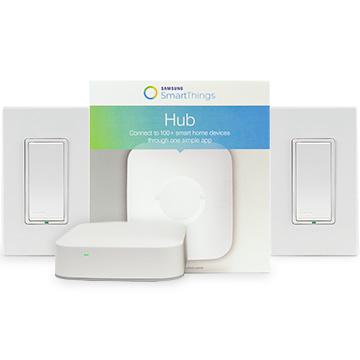 Smart Home Lighting Automation Control
Shop online now at Warehouse-Lighting.com to purchase state-of-the-art home lighting automation systems. With our home automation lighting control systems, you can now control all of your lights from your smartphone. Shop for smart home automation lights today at Warehouse Lighting.
View (8) Products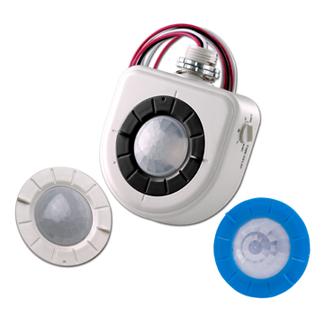 Occupancy Sensors and Accessories for High Bay Lighting
At Warehouse Lighting, we are dedicated to providing you with the best high bay sensors for industrial lighting at Warehouse-Lighting.com. We have a variety of occupancy sensors designed to provide illumination in your space when you need it. Order your high bay occupancy sensors online at Warehouse-Lighting.com.
View (20) Products