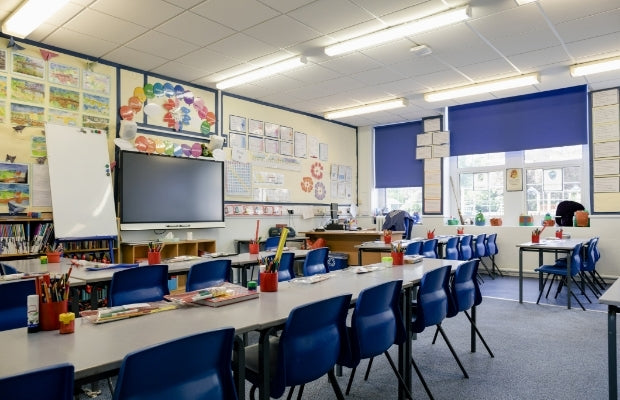 LED Lighting for Classrooms
Innovative classroom lighting ideas should focus on combining functionality and comfort. The goal is to create an engaging, comfortable, and effective learning environment.
Tailoring lighting intensity to specific areas
Utilize adjustable LED lights
Implement dimmable LED fixtures
Incorporate architectural design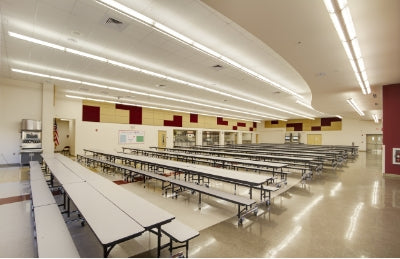 Indoor school lighting spans a range of areas - classrooms, labs, libraries, corridors, cafeterias, gymnasiums, and auditoriums. Each space requires a tailored lighting solution to support its unique activities, making versatile LED fixtures a strategic choice.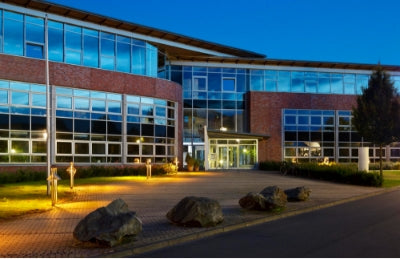 Outdoor school lighting is crucial for safety and accessibility, illuminating areas like parking lots, walkways, sports fields, and courtyards. Effective lighting solutions such as LED fixtures ensure visibility after dusk and enhance security and school aesthetics.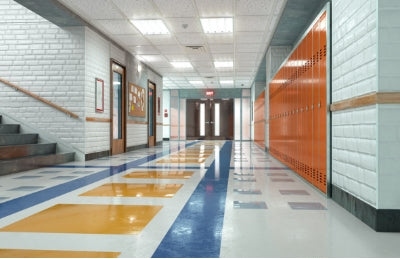 LED lighting retrofits offer an opportunity to upgrade existing lighting systems to more energy-efficient, durable, and high-performing LED technology. Such retrofits are ideal for classrooms, offices, parking lots, and any area currently utilizing outdated lighting solutions.
How to Select LED Lights for Classrooms
Selecting and designing lights for school buildings involves strategic considerations to ensure an optimal learning environment. Firstly, choosing energy-efficient, high-performing fixtures such as LED lights that offer better visibility and longevity is essential.
Designing school lighting goes beyond simply illuminating spaces. It involves tailoring lighting solutions to different areas, from classrooms to hallways, ensuring each zone meets its unique requirements. Natural light, adjustable intensity, and other color temperatures can enhance comfort and functionality.
Selectable CCT Lights
Selectable CCT (Correlated Color Temperature) lights are versatile LED solutions that allow users to adjust the light's color temperature from warm to cool, catering to diverse needs in environments like classrooms.
Dimmers, Timers, & Sensors
Dimmers, timers, and sensors can significantly enhance school lighting systems. Dimmers allow precise control over lighting intensity, adapting to varying activities; timers can schedule lighting operations for optimal energy efficiency; and sensors, like motion detectors, ensure lights are only on when needed, minimizing energy waste.
Lighting Safety & Building Codes
Adhering to lighting safety and building codes is critical when schools or universities are purchasing new lights, ensuring the safety of students and staff, and compliance with local regulations. These guidelines also help institutions select efficient, durable, and suitable lighting solutions for various educational environments.
LED Lighting for Schools: Illuminating the Path to a Brighter Future
Upgrade your educational spaces and unlock the transformative power of LED lighting. LED lights for schools enhance student engagement, reduce maintenance costs, and create an ideal learning atmosphere. Brighten the path to a brighter future with our range of LED solutions designed specifically for schools and universities.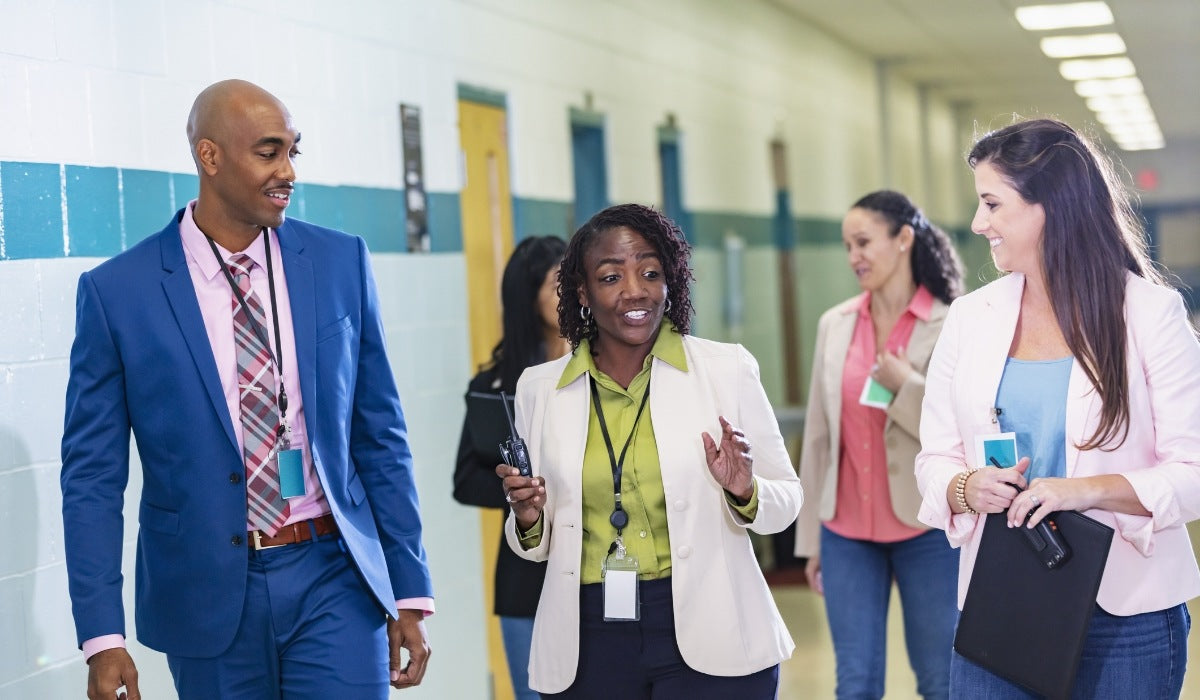 Get Started With LED Lights in Schools
When considering the transition to LED lights in schools, there are some key steps to start with:
Audit and Needs Analysis: Initiate a comprehensive assessment of the existing lighting setup across the school, and understand the unique lighting requirements for classrooms, labs, libraries, and gymnasiums. This audit will help identify areas that require improvement and potential for energy savings.
Research and Expert Consultation: Research various LED lighting options for diverse learning environments. Consult with our professionals specializing in LED lighting for educational facilities to ensure the chosen solutions align with your needs.
Smart LED Lighting For Schools
Embrace the future of educational lighting with smart LED solutions, seamlessly combining energy efficiency, improved learning environments, and automated controls for a truly advanced and responsive illumination system in schools.
Integrating Advanced Controls: Integrate LED lighting systems with dimmers and occupancy sensors to achieve greater energy efficiency. Dimmers enable adjustable lighting levels to suit varying needs throughout the day, while occupancy sensors ensure lights activate only when the space is in use, reducing unnecessary energy consumption.
Performance Tracking and Evaluation: Continuously monitor the system's performance after installation. Measure the impact of your smart lighting on energy usage, classroom environment, and student engagement. This step ensures your smart lighting system meets your objectives, improves the learning experience, and justifies the investment.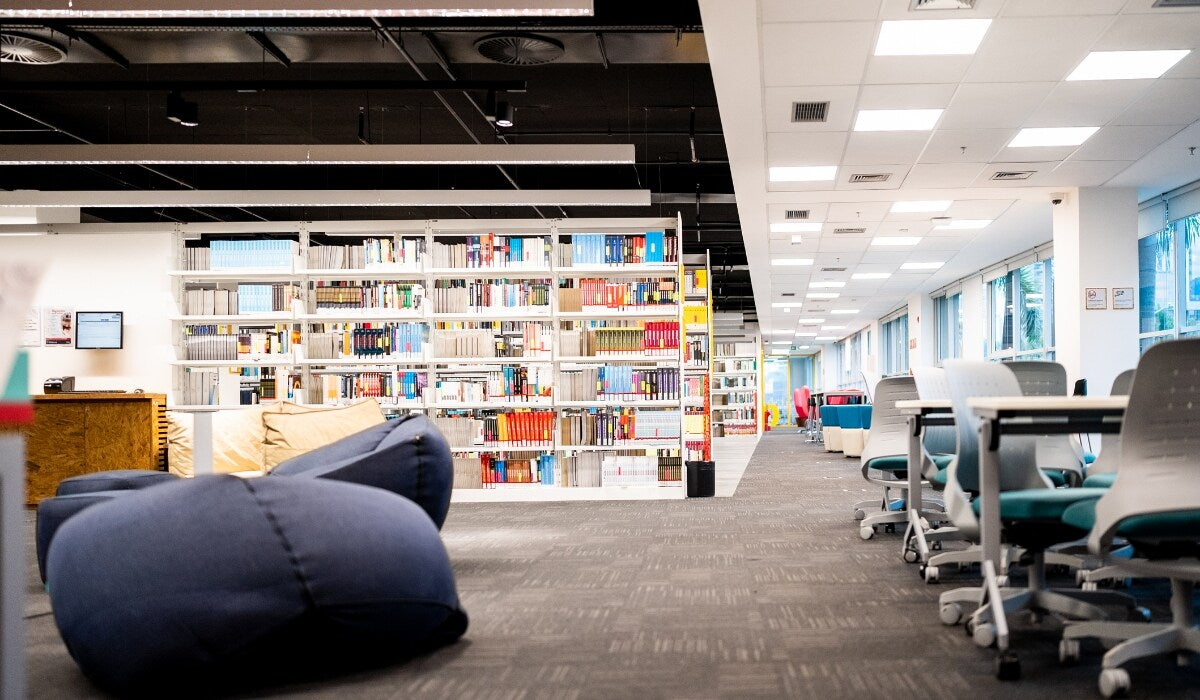 Classroom Lighting Best Practices
As a leading supplier of LED lighting solutions for schools, we understand the pivotal role that effective lighting plays in education. Therefore, we recommend several best practices to optimize classroom lighting and the learning experience.
How To Manage Energy Costs With LED Lights
Our innovative LED solutions significantly reduce energy usage, resulting in substantial cost savings. Compared to traditional lighting options, these lights have a longer lifespan, reducing maintenance costs and the need for frequent replacements. Our LED solutions actively manage energy consumption by integrating smart systems such as dimmers and occupancy sensors. These systems adjust lighting levels based on natural daylight availability and room occupancy, ensuring optimal light levels while minimizing energy waste.
LED Lighting Creates Highly-Effective Learning Environments
A well-lit classroom is fundamental to student productivity and concentration. Our range of LED lighting solutions provides consistent, high-quality light, reducing shadows and glare that can cause eye strain. You can create the perfect environment for various learning activities with options like adjustable color temperatures. Cooler tones are great for focused tasks, while warmer tones suit relaxed, creative activities. Dimmable lights allow for further customization, adapting to the specific needs of lessons or time of day.
Pay Attention To Lighting Safety and Building Codes
As a lighting supplier, we prioritize safety in every educational institution. We design our LED lights to minimize risks associated with lighting fixtures, ensuring they run cooler than traditional lights and reduce the potential for fire hazards. Our lights use high-quality, durable materials that can withstand the demanding conditions of daily classroom use. Additionally, we ensure our products comply with all relevant building and safety codes, guaranteeing they meet the stringent standards for safe usage. Our comprehensive range of safety solutions includes emergency lighting options such as exit signs and emergency egress lighting, providing essential protection to keep students and staff safe during unexpected situations.
By following best practices for school and classroom lighting, schools can leverage our advanced LED lighting solutions to foster a safer, more engaging, and energy-efficient learning environment.
Best Types of Lighting for Classrooms
The ideal classroom lighting seamlessly merges functionality, comfort, and energy efficiency. LED lighting is the optimal choice for classrooms, enhancing focus and productivity by reducing eye strain and aligning with students' circadian rhythms. Their superior energy efficiency significantly cuts operating costs, while their longevity ensures minimal maintenance.
Suspended LED Lighting
When selecting the best lighting for classrooms, various types of LED lights offer excellent solutions tailored to meet the unique needs of educational environments. Suspended LED lighting provides a sleek and modern aesthetic while delivering uniform, glare-free illumination. These fixtures are installed directly onto the ceiling, creating a clean, unobtrusive lighting solution that complements classroom design.
Flat Panel Lights
Another practical choice is flat panel lights, known for their slim profile and versatility. Flat panel lights distribute light evenly across the room, reducing shadows and eliminating glare, which can lead to eye strain and decreased focus. These lights are typically mounted on the ceiling and can be seamlessly integrated into drop ceilings, providing a seamless and professional appearance.
Drop Ceiling & Architectural Light Fixtures
For classrooms with limited ceiling space or architectural constraints, drop ceiling lighting is an ideal solution. Manufacturers specifically design these lights to fit into the drop ceiling grid, providing easy installation and maintenance. Drop ceiling lighting fixtures come in various shapes and sizes, allowing educators to choose the configuration that best suits their classroom layout and lighting requirements.
Classroom Lights Safety & Building Codes
Ensuring safety in educational environments is of utmost importance. Regarding classroom lights, it is crucial to prioritize safety considerations to create a secure and comfortable space for students and staff. Here are some key aspects to focus on:
Energy-Efficient Solutions: Our high-quality LED lights are designed to be energy-efficient, reducing operating costs and environmental impact. With advanced technology and optimized performance, our LED lights provide significant energy savings compared to traditional lighting options.
Customized Lighting Solutions: We offer a range of LED lighting solutions tailored to meet the unique needs of classrooms. Whether it's adjustable brightness, color temperature, or lighting intensity, our customizable options ensure an ideal lighting environment for different activities and learning preferences.
Easy Installation & Maintenance: Our LED lights are designed for easy installation and maintenance. With user-friendly features and durable construction, you can quickly upgrade your classroom lighting without extensive downtime or complex procedures. Additionally, the long lifespan of LED lights reduces the need for frequent replacements, saving you time and maintenance costs.
Our school LED lighting solutions provide a reliable and sustainable classroom lighting solution by focusing on energy efficiency, customization, and ease of use.
Frequently Asked Questions About Classroom Lights
Are LED lights OK for kids?
LED lights are safe and beneficial for kids. They don't emit harmful UV rays, ensuring eye safety. Their superior light quality reduces eye strain and improves focus, which is ideal for learning environments. LED lights adjustable brightness and color temperature cater to various activities, enhancing comfort and productivity. Energy-efficient and long-lasting, they're also a sustainable, cost-effective choice for schools.
How many lumens do I need for a classroom?
Classroom lighting requirements vary based on the size of the space and its usage, typically aiming for a recommended light level of 500-1000 lux. For a standard classroom of around 60 square meters, a range of 30,000 to 60,000 lumens is generally advised, with 1 lux equating to 1 lumen per square meter. It's essential to consider factors to calculate how many lumens you need such as student age, activity types, and natural light availability, as specific lighting needs may vary.
What is the best color temperature for a classroom LED Light?
The optimal color temperature for a classroom varies depending on the activities. For tasks requiring focus, such as reading or writing, a cooler color temperature in the range of 5000K to 6500K can enhance alertness. On the other hand, for creative or relaxing activities, a warmer color temperature of around 3000K to 4000K creates a calming environment. With the CCT selectable feature in modern LED lights, educators can easily adjust the color temperature to suit different learning activities, making LED lighting an adaptable tool for fostering an ideal learning environment.
What grants are available for School LED Lighting?
Schools can benefit from several grants available to upgrade their lighting to energy-efficient LED solutions, often provided by federal, state, and local government initiatives and utility companies. Important sources include the Office of Energy Efficiency & Renewable Energy (EERE), which funds energy-saving projects, and utility companies offering rebate programs for energy-efficient upgrades. Schools can also find valuable resources through the EPA's Energy Star program. However, conducting local research and consulting with a grant specialist or financial advisor is crucial to obtain accurate and current information on availability and eligibility criteria.
Additional resources and articles for lighting in schools and classrooms:
Featured Buying Guides For School Lighting

Drop Ceiling Lights
Ideally suited to both commercial spaces and cozy rooms in the home, drop ceiling lighting offers stylish options for illuminating your space.

Outdoor Lights Buying Guide
Planning an outdoor lighting scheme presents unique challenges you won't encounter with an indoor layout. For example, access to electrical sources requires forethought.

High Bay Lights Buying Guide
With a reputation for excellence brought about through years of innovation and quality design, high bay LED shop lights outperform traditional shop lights with ease.