High Bay Vapor Tight T5/T8 Lighting Fixtures
Product Review
When it comes to finding the right lighting solution, you should first consider if it is an indoor or outdoor area. The area will always determine the lighting solution options. With our high bay vapor tight T5 and T8 lighting fixtures, your outdoor lighting needs are met.
These high bay vapor tight T5 and T8 lighting fixtures are designed to handle the outdoors, but they can also be used in locations such as freezers or other places that are in damp to wet conditions. Vapor tight light fixtures are the ideal solution for rough and rugged locations, including the outdoors, because they are sealed with durable gaskets in their design that make it impossible for water, dirt, dust, or debris to get inside the fixture. This not only keeps them clean looking, it also ensures the inner workings of the lamp will never become damaged by these outside influences.
While this type of design has been utilized in gooseneck or arm mounted lighting for years, the concept of this form of solution in a high bay is a relatively newer concept. We have this type of fixture available in both T5 and T8 to meet your locational needs. In addition to the unique design, this fixture is made to be long-lasting in both construction and performance. It features an acyclic lens cover for further protection. It also has stainless steel clips with silicone gaskets all around. It can be ordered with a mirrored reflector that helps with pushing the most lighting down to the ground which helps with distribution. It is an IP67 rated housing meaning you can use it in food grade areas. Aside from the durable construction, it is easy to install and care for. It mounts on the back with little effort and all hardware is included. When it needs to be cleaned, it can simply be sprayed down without worrying about stripping the finish or causing rust since it is a wet listed fixture. This reliable fixture also comes with a five-year warranty for added peace of mind.
You May Also Like...
---
Other People Have Considered These Products...
---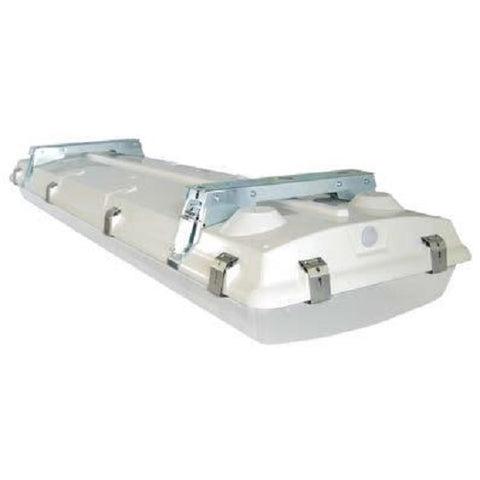 Purchase high-quality LED high bay vapor tight lights at Warehouse-Lighting. Perfect for tall ceilings subject to moisture or dust, our high bay LED vapor tight fixtures are ready to provide optimal, long-lasting illumination through challenging conditions. Buy your high bay vapor tight light fixtures online today!
View (14) Products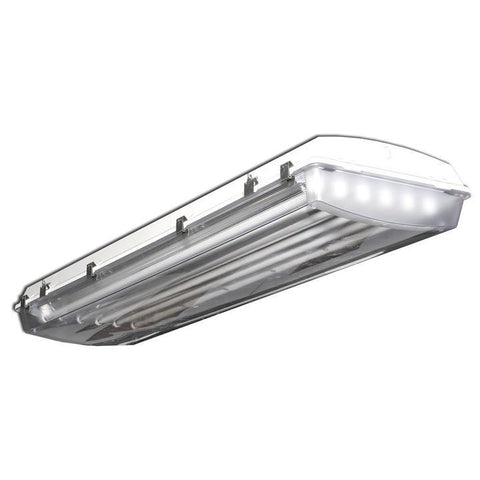 Order resilient vapor tight LED lights online. Perfect for harsh environments and available in multiple types, our vapor proof LED light fixtures provide ample illumination for indoor or outdoor applications. Buy your LED vapor tight lighting from Warehouse-Lighting today!
View (59) Products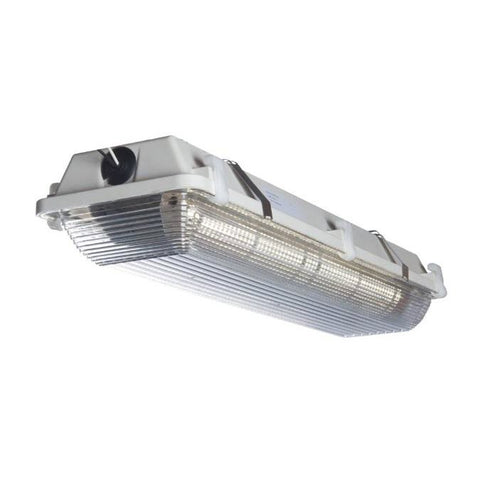 Vapor proof light fixtures are the top illumination choice for harsh environments. Available in multiple types, vapor tight led light fixtures provide ample illumination for indoor or outdoor applications. Shop vapor tight lights online at Warehouse-Lighting.com for the light to handle any job!
View (109) Products
You May Also Be Interested in These Articles...
---
Consider Watching These Videos as Well...
---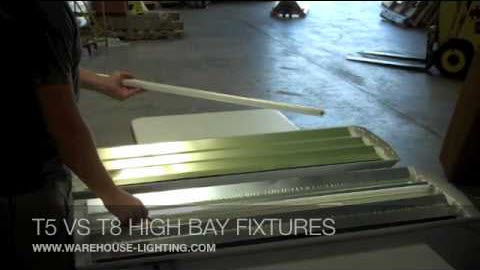 Difference Between T5 & T8 High Bay Lighting Fixtures
When choosing lighting solutions, it is always helpful to have a basic understanding of the different elements of lighting. When it comes to the difference between T5 and T8 high bay light...
Watch Video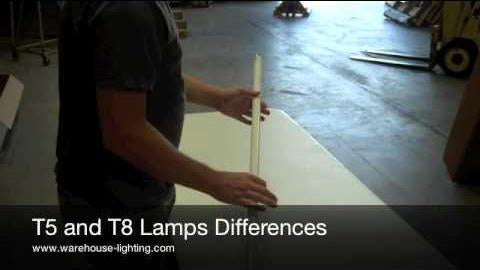 Difference Between T5 & T8 Light Bulbs
If you are new to the world of lighting, you probably have some questions. When it comes to the difference between T5 light bulbs and T8 light bulbs, there are a few things to keep in mind...
Watch Video
T5HO vs T8 Lighting Fixtures
This is a frequently asked question. I will explain size of lamp (bulb), wattage of each lamp, lumen output, energy savings and equivalent lighting fixture (how many lamps are equal to the same out...
Watch Video