As an educator it's your job (and likely your passion) to explore every possible way to keep students engaged, alert, on-task, and performing at their best.
Whether it's embracing trends like blended learning and sustainable teaching, installing flexible furniture, or optimizing digital teaching tools, you don't want to leave a single stone unturned.
Did you know that addressing some common, minor, often overlooked but easily-remedied issues in classroom lighting can have a significant impact on scholastic achievement? 
To learn more, here's our top tips:
1.  Avoid the "Cave"
Unless the ceilings are taller than 9-feet, typical suspended fixtures will create an unpleasant "cave-like" appearance in a classroom. This stems from uneven illumination where some parts of the room are brightly lit whereas other surfaces (such as the ceiling) are dark. Instead, consider alternatives such as suspended fixtures with a combination uplight and downlight. 
Other options include recessed or surface mounted fixtures for a more even light spread. It's also worth note that many suspended downlights offer the option to be surface mounted to ceilings and/or walls with the purchase optional hardware. This gives you the ability to mount a fixture in a way that best suits the ceiling height and the space.  While this change may seem minor, it can make a classroom look larger and feel more comfortable for the students and teacher
2.  Eliminate Shadows
Another common pitfall of typical classroom fixtures is that the upward-facing surfaces (like student desktops) are often brightly illuminated while wall-adjacent objects (like chalkboards, whiteboards, podiums, and teacher desks) wind up in the shadows. The cause is that it can be tricky to install ceiling fixtures close enough to a wall to light it up.
An easy fix is installing track lighting near the walls to augment the ceiling fixtures. If track lighting isn't feasible, you can install wall fixtures or place lamps or other types of accent lighting near the walls.
3.  Mimic Natural Light Sources
In addition to being inefficient and high maintenance, typical fluorescent fixtures often emit an unpleasant artificial glow that can cause fatigue in students and teachers. High-quality LED lights for classrooms offer cool white color temperature (between 4,000K and 5,000K) that makes them ideal for educational settings.
The reason is this type of light closely mimics a natural light source, which has been proven to be the most effective lighting for learning environments.  In other words, better lighting can enhance mental clarity and alertness in ways artificial lighting with a warmer temperature cannot.
Want to Learn More?
We hope this brief overview of common problems and solutions is helpful. For a more in-depth exploration, we invite you to read our articles on School Lighting and Lighting for Mental Performance.
Still have questions? The lighting pros at Warehouse Lighting have the knowledge and experience to help you select the perfect lighting solution for your school's unique needs. Give us a call at 888-454-4480 or visit our Contact Us page.
You May Also Be Interested in These Articles...
---
Consider Watching These Videos as Well...
---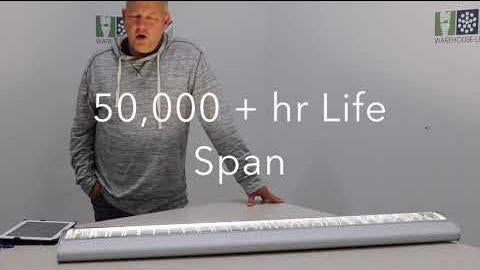 Suspended Linear LED Lights
Watch our Suspended Linear LED Lights Product Review video. Our videos will educate you so that you can confidently purchase and install LED light fixtures, whether they are for a new installation ...
Watch Video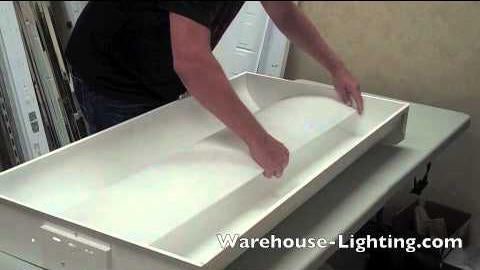 Center Basket Troffer
Finding the right lighting solution can be difficult. With our center basket troffer, get the performance you deserve with a fixture that looks great at the same time.
Watch Video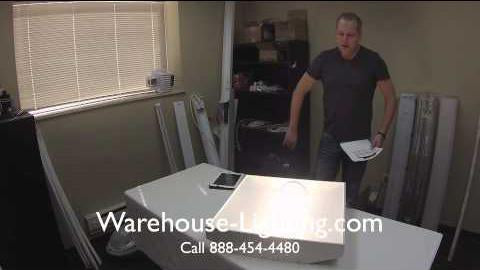 LCD LED Center Basket Troffer
Lighting is an important aspect of any setting. When it comes to finding an LED option perfect for your retail or office location, our LCD LED center basket troffer is a great option.
Watch Video