When it comes to adequate lighting, there are few places it is more important than in a hospital setting. Visibility is key when dealing with the health of patients which means selecting the right lighting solutions is an absolute must. When selecting this important area of lighting, there are a few special considerations to be made for hospital bed lighting.
What is hospital bed lighting?
While a patient's room will have several different types of lighting based on the area and functional needs, there will always be a light placed directly over the bed of the patient. This light can be used by the patient for tasks such as reading or eating, as well as by the doctors and nurses doing patient assessments and other tasks.
What are the most common lights available for this area?
The most common choice is a wall mounted linear fixture in either a four foot or eight-foot length. They are most commonly used in 2, 3, or 4 lamp options in the choice of LED or fluorescent in T8 bulbs of various watts. These are two bulb types that produce little to no heat which makes them ideal for being in such close proximity to the patient.
Factors to Consider
LED versus T8 Fluorescent
When choosing between the two options, it should be noted that LED lights are longer lasting than fluorescent. They also offer higher lumen outputs to wattages consumed for a better efficiency ratio. LED is more expensive initially compared to T8 fluorescent bulbs, but the return on the investment rests in the long-lasting burn time of LED comparable to fluorescent.
Length
The matter of choosing between a 4 foot or 8-foot fixture is dependent on a few factors. The size of the room is the first consideration with the size of the bed being in close relationship. The fixture should run the entire length of the head of the bed to ensure proper illumination levels for performing tasks.
Lamp Number
The matter of choosing the number of lamps is dependent on the size of the room, how much lumen output the space requires, and whether this is the main light source for patients or professionals to perform tasks. A 2 lamp or 3 lamp model will work well with smaller rooms in need of less illumination whereas a large room or a light source designed to provide maximum illumination as the main light source should be a 4 lamp model for the best results.
You May Also Be Interested in These Articles...
---
Consider Watching These Videos as Well...
---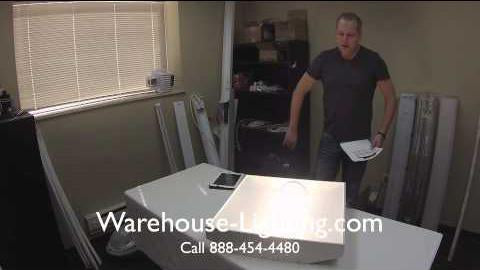 LCD LED Center Basket Troffer
Lighting is an important aspect of any setting. When it comes to finding an LED option perfect for your retail or office location, our LCD LED center basket troffer is a great option.
Watch Video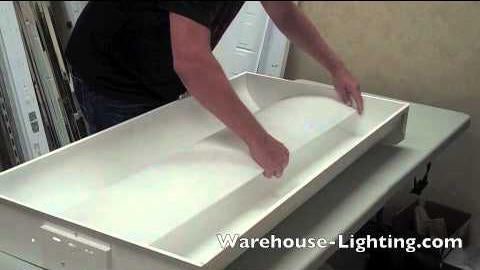 Center Basket Troffer
Finding the right lighting solution can be difficult. With our center basket troffer, get the performance you deserve with a fixture that looks great at the same time.
Watch Video