A hospital is a place of healing, but it is also a place of great stress for a patient and their family. When it comes to lighting for hospital waiting rooms, there are a few measures which can make this area a less stressful and more inviting place. Here are the 4 best practices in choosing lighting for hospital waiting rooms to help you master this area of illumination needs.
1. Choose an appropriate color temperature.
One of the most essential pieces of advice regarding hospital lighting for waiting rooms is about finding the right temperature. Since this is an area that is usually associated with high levels of stress, the best answer is to choose a comfortable color temperature. Since warmer yellows are more inviting, you may be tempted to go to this end of the temperature index, but keep in mind, paperwork is often filled out in waiting rooms. On the other hand, if you go too bright with the cool temperatures, you can create a harsh environment that adds to stress. A good rule of thumb is to aim for somewhere between 4500-5000K on Kelvin scale for the best results of both visibility and warmth.
2. Consider the use of LED solutions.
A hospital waiting room typically employs lighting 24 hours a day so finding an energy efficient solution is paramount. A LED fixture is one of the most energy efficient and cost-effective options making them preferred for extended use on a regular basis. They are also dimmable as needed in select models, as well as non-heat producing to avoid discomfort to guests. Another benefit of a LED solution is the way it distributes light. It tends to have an output that is less about a concentrated beam and more about an overall disbursement which is pleasing to the eyes.
3. Use indirect light to soften.
The use of direct and indirect lighting should be a part of every lighting plan but is especially useful in hospital waiting rooms. The use of direct light should be used in areas where paperwork needs to be filled out such as the check-in desk and overhead of entrances to restrooms and important areas. Indirect lighting should be placed throughout the space to create a calming effect.
4. Opt for options with easy care and maintenance.
When choosing lighting, aside from choosing energy efficient solutions, the other pertinent consideration is how easy they are to maintain. While most light fixtures tend to be pretty low maintenance, there are some that are better designed for hospitals than others. For instance, recessed lights are easier to keep clean than surface or pendant mounted which require more dusting and cleaning. The type of bulb should also be considered when looking at maintenance. You want to choose the lamping option which will allow for the least amount of time spent on care. The best bet is compact fluorescent or LED over incandescent lamp options since they are longer lasting.
You May Also Be Interested in These Articles...
---
Consider Watching These Videos as Well...
---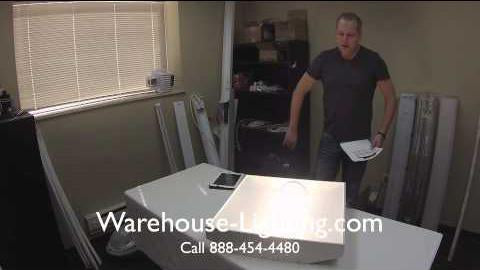 LCD LED Center Basket Troffer
Lighting is an important aspect of any setting. When it comes to finding an LED option perfect for your retail or office location, our LCD LED center basket troffer is a great option.
Watch Video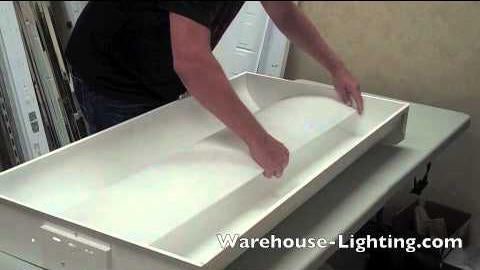 Center Basket Troffer
Finding the right lighting solution can be difficult. With our center basket troffer, get the performance you deserve with a fixture that looks great at the same time.
Watch Video