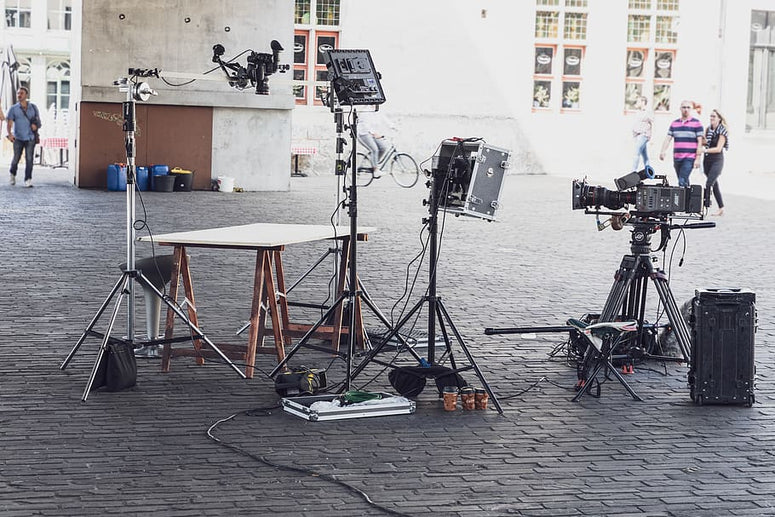 When making a movie, you want everything to be right to ensure the best experience for your audience. While most studio films will have a lighting design professional to ensure every aspect of lighting is perfect, a smaller, independent budget film will need a few tips. Here are a few tips on movie set lighting to help you make the most of your shoot.
1. Scout locations based on light
When dealing with movie set lighting on a lower budget project, you should scout locations based on light sources. Whether you are filming in a house or public location, check the fixtures that are already in place and decide if additional lighting will be necessary. A location with adequate lighting already in place will help to make your budget lower and means you will require less equipment to be brought to the set.
2. Use the right color temperature
When shooting on film, it is important to make sure the lighting stays consistent in color temperature. If you have a warm color temperature giving off a yellow glow in the foreground of the shot but cooler temperature lighting in a cool white from fixtures in the background, you will end up with a displeasing appearance on the final shot that will be hard to correct in post-production. Make sure you look at lighting as a whole rather than just one area.
3. Use multiple light sources
While you want to make sure all of the lights in the shot are similar in color temperature, it is not to say that you should only have one main source of light in the scene. It is important to use several placements of lighting to achieve proper illumination for camera work. For example, you will need your overhead light to create downward light and general lighting, as well as lights placed on each side of the subject you are filming to ensure proper visibility for the performance or scene.
4. Make sure you light for both visibility and mood
A great duty on a film shot is that it has to achieve the goals of visibility and mood all in one frame. The key to this is to make sure you light for both without letting one override the other. For example, you don't want too much shadow or ambiance because it can make the imagery seem dull and blurry on film. On the flip side, you don't want too much harsh lighting for the sake of visibility that you whitewash the film and lose the artistic aspect. Make sure you consider both aspects of lighting equally to get the right effect.
You May Also Be Interested in These Articles...
---