Restaurants on the water have a great deal of ambiance that makes them enjoyable for most customers. Whether lakeside or ocean front, restaurants on the water need to consider their outdoor lighting more carefully than other locations. Let's take a closer look at this area of lighting with 4 tips for finding the best outdoor lighting for waterfront restaurants.
1. Choose sturdy fixtures with the right ratings.
Any outdoor setting will leave lighting exposed to the elements. With factors such as wind, dust, rain, and heat at play, lighting solutions need extra protection. When you add in the fact that restaurants on the waterfront are more likely to deal with high moisture around their lighting fixtures, especially near the ocean with particularly damaging salt water, you need fixtures with high ratings for outdoor elements. While choosing outdoor rated wet location fixtures is key, the quality of the manufacturing also matters. Look for rust resistant housings and silicone gaskets to ensure the best buy for your waterfront location.
2. Opt for warmer temperatures for ambiance.
While cooler temperatures are great for creating a modern bright vibe, waterfront locations tend to be more about gentle ambiance lighting. The use of cooler temperatures along the white and bluish white end of the Kelvin scale can lead to more glare off the water than staying in the warmer yellows. While you want your outdoor lighting to be in the same color ranges, consider options with better light spread or higher lumen outputs for security areas such as the doorways and walkways while lower lumen outputs in a warm tone are ideal for patio areas on the waterfront.
3. Dimmable lighting is ideal for patio areas.
Lighting levels for waterfront patios need to be carefully monitored. During the day, it will be less of an issue, but around the time of sunset, lighting becomes crucial. Since most people enjoy watching the sunset without artificial lighting impeding the enjoyment of the experience, dimmable lights for patios are a great choice. They can be turned down at low levels during the end of the sunset to provide gentle lighting without interfering, and then turned up more as natural light levels are decreased.
4. Consider vandal proof fixtures.
When choosing outdoor lighting for this location, there may be a slow season when the restaurant is closed for periods of time. This is the perfect time for vandals to go after your expensive lighting investment. With vandal proof fixtures for the exterior of the building, you won't have to worry about this scenario. Vandal proof lighting is designed to be nearly impossible for someone to remove or tamper with the internal elements thanks to the design. It is a great investment when looking for durable lighting solutions.
You May Also Be Interested in These Articles...
---
Consider Watching These Videos as Well...
---
Gooseneck and Rustic Lighting
Finding lighting that helps create a mood with its stylish appearance can be tough to find when you also want dependable performance. With our selection of gooseneck and rustic lighting so...
Watch Video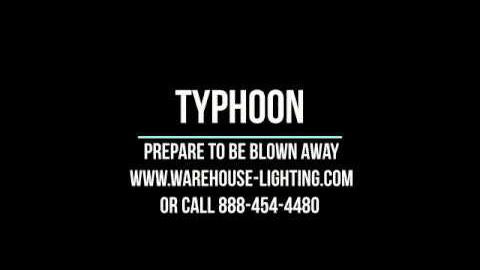 LED Shoebox Lights
Watch our LED Shoebox Light Product Review video. Our videos will educate you so that you can confidently purchase and install LED light fixtures, whether they are for a new installation or the ...
Watch Video