4 Foot T8 Or T12 Retro To LED
If you are looking to switch to the impressive power and energy-saving efficiency of LED lighting solutions, you don't need to buy all new fixtures. In fact, converting a 4 foot t8 or t12 retro to LED can easily be achieved with one of our retrofit kits. Get the improved lumen output with lower watt consumption your space deserves with our guide to converting 4 foot t8 or t12 retro to LED solutions.
The first step is to choose your conversion kit. There are a few kits available and the one you choose will depend on your fixture needs. You can choose between a CS bracket kit or an RSX 8 kit if you are working with an 8-foot fixture. Make sure your kit comes with everything you need to convert to LED such as quarter turn screws and tombstones. You will want unshunted tombstones if you intend to jumper from one lamp to the next
Once you have chosen the right kit for you, the next step is to disconnect the power. You never want to work on any fixture that has electricity running through it, no matter how skilled you are at rigging lighting solutions.
When you are sure the power is off, you can go ahead and get started by disassembling the fixture. Remove your ballast cover to expose the ballast and wires. Most ballast covers are held in place with either one or two screws so use a screwdriver and remove the ballast cover screws.
Next, you will remove your tombstone ends. After that, you will have your wires exposed. You should have a power lead, the ground wire, and the negative.
From there, you will install your unshunted tombstones designed for LED use or program start ballasts. They should just snap right in place.
Connect the dead end without power to the end of the fixture. If you are doing a 4-foot fixture, there won't be any wires to run down. If you are doing an 8-foot fixture, you can use a jumper to reach from one side to the other side.
Next, take your quarter turn screws and attach them to the end without power. Run them into the fixture. If you are going to use the ballast cover, you may need to tech screw it down since it may not line up now that you have converted the fixture. Also, you can choose to operate without the ballast cover since you don't really need it with LED conversion.
Repeat this for the powered end.
Once you have attached your tombstones to both ends, you will use your jumpers to run it from the regular power line. Use wire nuts to attach as needed. Repeat this for the negative side.
Attach the ground wire directly to the fixture.
Take the negative and positive wires and run them to one side.
Use your other two jumpers to power up the other tombstones in the same fashion.
Tighten screws on both sides.
Attach the ballast cover or reflector, depending on the option you have chosen.
You May Also Like...
---
Other People Have Considered These Products...
---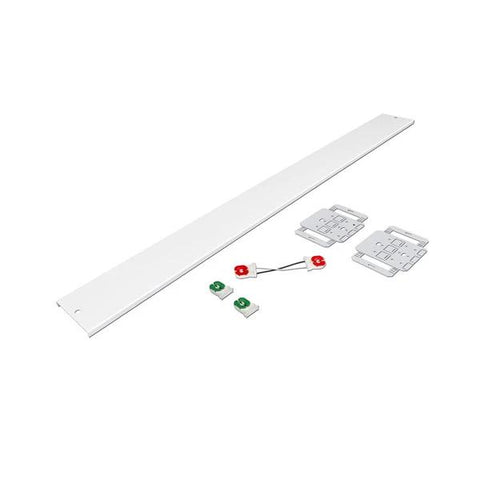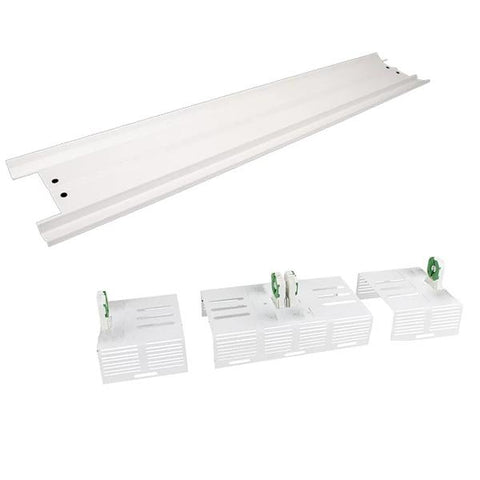 8ft LED Strip Light Retrofit Kits
Replace your fluorescent light with a 8-foot LED retrofit conversion kit from Warehouse Lighting. Our recessed lighting retrofit kits allow you to update your 8ft fluorescent fixture to an LED light with ease. Shop 8 foot LED Shop Light conversion kits today!
View (20) Products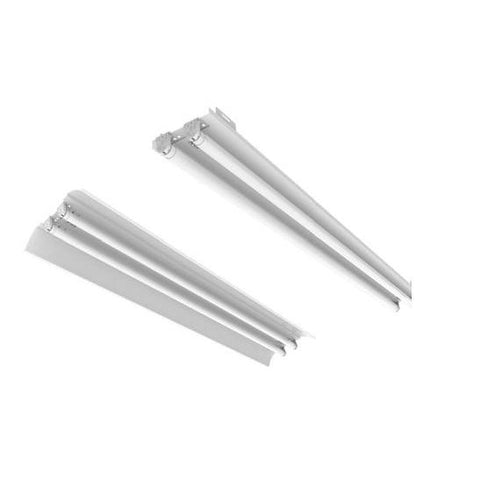 Looking for rebate to retrofit old t8 lights? We have your kits to make it a fast, easy swap. Our products are rebate compliant and DLC and UL approved. Talk to us on your retrofit projects for professional advice.
View (27) Products
You May Also Be Interested in These Articles...
---
Consider Watching These Videos as Well...
---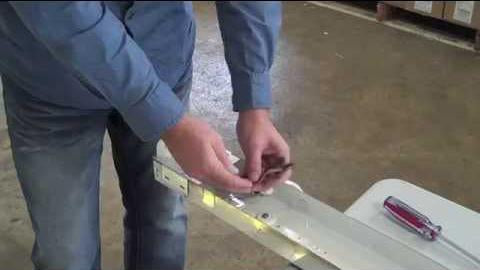 Retro a Fluorescent Strip Fixture to LED 
When it comes to saving energy and money with your lighting solutions, LED technology is the way to go. If you already have fixtures in place that you are looking to convert for energy-savings, ...
Watch Video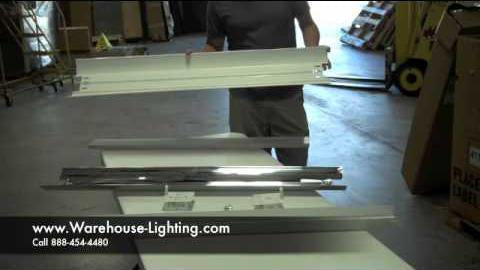 Industrial Strip Retro Kit Options
When it comes to ensuring proper illumination and energy efficient fixtures, newer technology is often better than the older models. With our industrial strip retro kit options, you don't ...
Watch Video
Retrofit Lighting Kits
Watch our Retrofit Lighting Kits Product Review video. Our videos will educate you so that you can confidently purchase and install LED light fixtures, whether they are for a new installation or th...
Watch Video