Commercial Parking Garage Lighting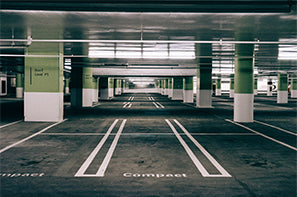 There are mixed feelings about parking garages. Some people appreciate a covered parking area that keeps the interior of their car from becoming unbearably hot. Other people think of parking garages as a dangerous place where they need to stay on guard and uneasy the whole time. The reason the latter is still a common issue is because of inadequate lighting. When it comes to commercial parking garage lighting applications, you want to make your visitors feel safe and one way to achieve this goal is with a bright, clearly lit area that helps dispel the notion that garages are dangerous. Here are a few tips to help you find the best commercial parking garage lighting applications.
Choose LED lights over fluorescents. There are several reasons LED is the better choice. They are longer lasting with an average lifespan of anywhere from 60,000 to 100,000 hours of illumination. They also produce little to no heat which will help not only protect the life of the internal drivers, but also help keep the garage cooler than other light sources that can produce excess heat during operation. Another benefit of LED lights is that it gives a clear white light. The color rendering of a fixture can greatly impact the way customers see your commercial parking garage.
Be aware of shadows. Shadows are pretty much inevitable in a parking garage, but you can take measures to reduce them as much as you can. Shadows help create that uneasy feeling customers experience since it gives criminals a place to hide unnoticed. A great way to avoid shadows is to combine high light and low light. High levels of lights are ideal for areas such as elevators, stairwells, walkways, and doors. The rows or aisles where cars are parked can have a lower level lighting or a higher-level lighting that is placed higher up to provide more light distribution. You can also reduce shadows with LED lights because they are one of the sources that offer a less shadowy output.
Keep in mind that lighting needs may change. For commercial parking garages, the needs of lighting may become greater at night if the garage has open windows that allow for partial natural light during day. When planning the placement of your lighting fixtures, it is imperative that you consider the night time lighting situation. Many businesses forget this when planning since it is usually performed during the day.
Adjust the light as needed. Installing timers and dimmers may seem like a waste of money in a commercial garage, but they can come in handy. During times when the space is closed to visitors, such as holidays or in the middle of the night, timers can help control the energy costs by shutting off lights. You can also install sensors that will adjust the artificial light based on the natural light which can help reduce energy costs and save the life of your fixture, during the day.
Finding the right lighting for any space may seem like a daunting task. With these tips, it doesn't have to be intimidating to properly light your commercial parking garage!
You May Also Like...
---
Other People Have Considered These Products...
---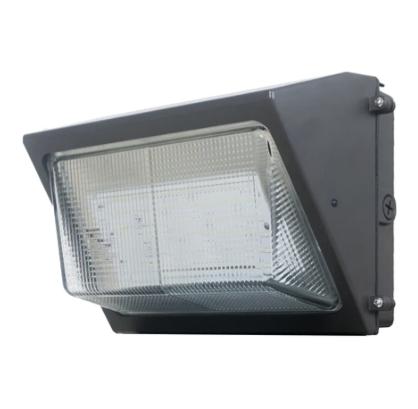 Shop our vast selection of LED outdoor wall lights. Our industrial and commercial outdoor wall lights and fixtures enable optimal safety and visibility at an affordable price. Order your LED wall light fixtures online now from Warehouse Lighting.
View (216) Products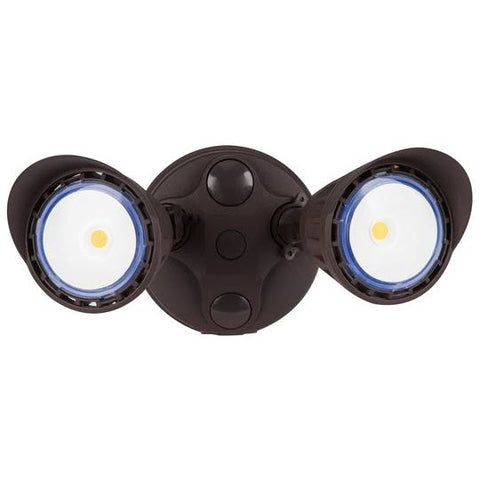 Safeguard your business, staff, and customers with reliable LED security lights. We offer the best commercial and industrial security lighting fixtures, including lights with motion sensors and powerful LED flood light options. Order your LED outdoor security lights online at Warehouse Lighting today!
View (32) Products
You May Also Be Interested in These Articles...
---