Choosing the Best LED Lights for Every Area of Your Home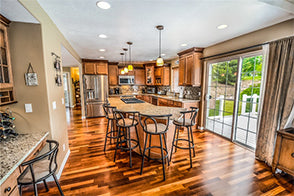 There is no denying that LED lighting solutions have become the front runner in the industry. Thanks to their improved efficiency in terms of energy consumption to lumen output, as well as the overall consistent quality of the output, LED has become the go-to for millions of homes across America. When it comes to choosing the best LED light for every area of your home, there are a few things to consider. Let's take a closer look at this matter to help you find the right solutions.
Kitchen
For the kitchen area, you can choose from a range of LED fixture types. A few of the most common options include aspects such as recessed troffer styles or pendant mounting for general lighting, recessed can lights placed in the ceiling for accent or task lighting, and LED strip fixtures mounted beneath cabinets for added task or ambiance lighting depending on the lumen output. The kitchen is an area in need of a mix of general lighting in the form of task lighting as well as the added ambiance of accent lighting options. The best way to light this area is by creating layered lighting that incorporates a range of LED solutions mentioned above to find the right balance. A smart way to have more control over this area is to install dimmable features so you can adjust the LED illumination output from brighter options for tasks such as cooking or cleaning and then to dimmer outputs when looking for ambiance while enjoying a relaxing cup of coffee before the morning hustle.
Living Room
When choosing LED solutions for the living room, you will want to take into consideration the nature of activities typically performed in this area of the home. This area is typically used for purposes of entertaining and relaxing, so it is important to get the elements of LED right for this space. The goal in this room is more about atmosphere than creating bright space. Bright lights in cool temperatures cause people to be alert and awake which is the opposite vibe of a living room. For this area, pay attention to color temperature and go for a range between 2700 and 3500k for the best mix of warm and cool to meet in the middle of both. The type of fixture can range from everything from table lamps to attractive track lighting mounted to the ceiling to achieve the result. Again, much like the kitchen, you want to create a layered layout in terms of lighting fixture types and light spread.
Bedroom
This is a room where choosing the right LED is dependent almost entirely on color temperature. While other factors, such as lumen output and fixture type are important, the color temperature directly impacts the circadian rhythm which regulates sleep patterns. For this area, avoid white color temperatures and opt for around 2700k with a maximum of 3000k for color temperature. The type of fixtures appropriate for this location can range from track lighting, overhead central fixtures, and accent recessed can lights in various sizes.
Bathroom
For this area of LED lighting, color temperature is still important, but lumen output is also crucial to successful solutions. You will want a higher lumen output than in the bedroom or living room for example because you need added visibility for tasks such as shaving or applying makeup. With this in mind, you should choose a range of lumen outputs of around 8,000 lumens overall, more if the space is larger than most standard bathrooms. The option of color temperature here is more varied in terms of what works for you. For instance, a warm tone of around 3000k might be suitable for you whereas others may prefer a cooler 4000k temperature. You want to be careful with going too high with color temperature for this area to avoid making faces appear washed out and unhealthy by the white light. The types of fixtures are also versatile with options suitable to this space such as wall sconces, overhead single bulb units, above the mirror vanity style fixtures, and other options equipped with LED technology.
You May Also Like...
---
Other People Have Considered These Products...
---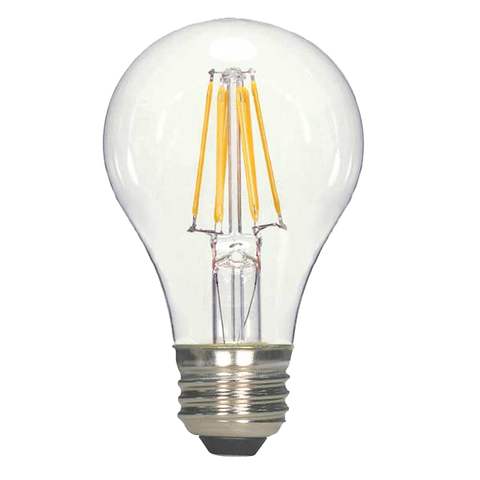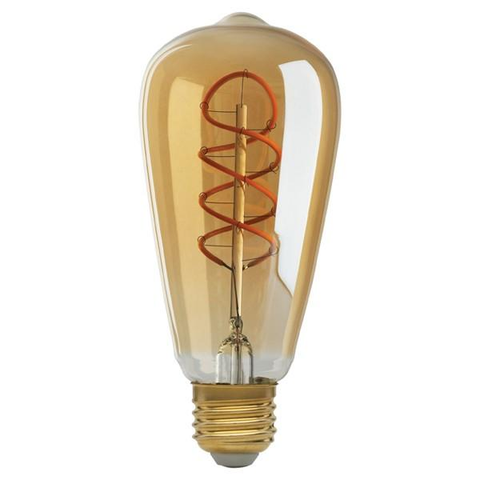 Contact us to learn about combining the antique look of traditional filament bulbs with the energy efficiency and long life of LED lights for a truly unique take on decorative lighting.
View (71) Products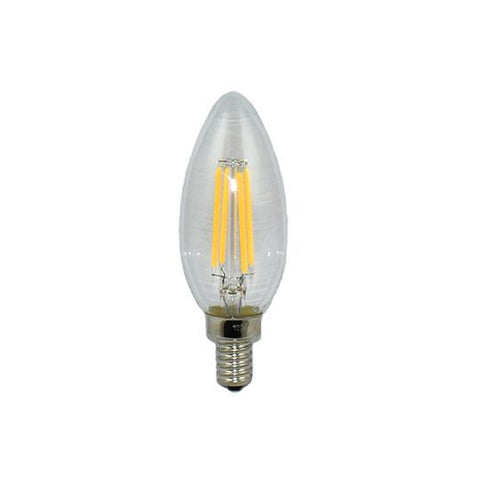 Update your decorative light bulbs to LEDs with help from Warehouse-Lighting.com. We have LED decorative bulbs in a wide variety of styles and colors to choose from. Order your LED decorative light bulbs for your vintage fixtures today.
View (83) Products
Consider Watching These Videos as Well...
---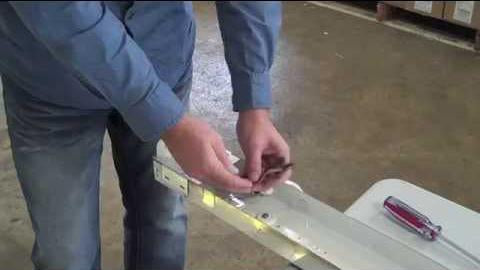 Retro a Fluorescent Strip Fixture to LED 
When it comes to saving energy and money with your lighting solutions, LED technology is the way to go. If you already have fixtures in place that you are looking to convert for energy-savings, ...
Watch Video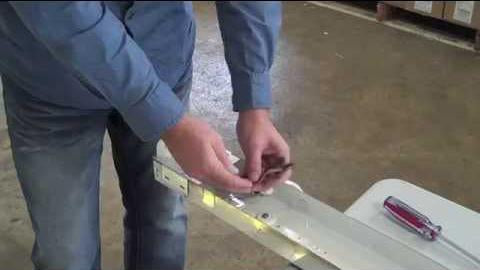 Retro a Fluorescent Strip Fixture to LED 
When it comes to saving energy and money with your lighting solutions, LED technology is the way to go. If you already have fixtures in place that you are looking to convert for energy-savings, ...
Watch Video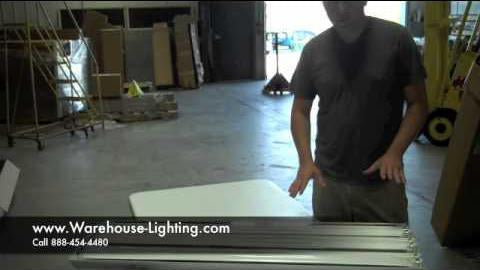 Difference Between T5 and T8 Low Bay Fluorescent Lighting Fixtures
Finding the right lighting solution for your location means comparing your options. When choosing between two types of lighting, there are many factors you may want to consider. For your l...
Watch Video