MaxLite adds new BayMAX LED linear high-bay fixtures to DLC List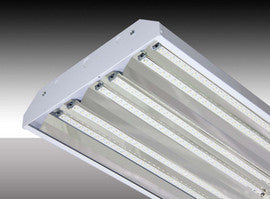 Product Review
West Caldwell, New Jersey - MaxLite® adds new 0-10 volt dimmable BayMAX™ LED Linear High Bay Fixtures to the DesignLights Consortium® (DLC) Qualified Products List (QPL), joining the A/B bi-level models already on the list. The 110-, 160- and 250-watt LED fixtures are designed to replace T8 and T5 fluorescent fixtures and up to 450-watt pulse-start metal halide high bay fixtures while improving lighting quality and reducing energy and maintenance costs. The fixtures can be purchased with rebates of up to $315 available through select utility rebate programs nationwide.
The BayMAX LED fixtures deliver uniform-wide general light distribution in manufacturing and warehousing facilities, big box retailers, indoor recreational and sports complexes, commercial farm buildings, civic centers, health clubs, workshops, dockyards, tollbooths, houses of worship, distribution centers, and other facilities that require high mounting ceiling heights of 15 to 40 feet. The high bays are assembled in MaxLite's New Jersey facility, and are added to the company's lineup of United States-assembled lighting fixtures that comply with the American Recovery and Reinvestment Act (ARRA).
"Our dimmable BayMAX LED Linear High Bay Fixtures are engineered for high performance and adjustable light levels in a broad range of industrial and commercial high-ceiling environments to minimize life cycle maintenance costs," said MaxLite's Vice President of Product Marketing Pat Treadway. "While our A/B versions support integration with early A/B control systems, these next versions support most 0-10 volt dimming and occupancy control components."
The LED linear high bays are designed with a low-profile rectangular housing that feature engineered LED strips populated with LM-80-tested LEDs. The 250-watt model replaces up to a 450-watt pulse start metal halide high bay fixture with deliverable lumens up to about 22,000. The 160-watt LED model is equivalent up to a 400-watt fixture with more than 16,000-plus deliverable lumens, while the 110-watt model with 11,000-plus lumens retrofits up to a 250-watt metal halide high bay fixture. If just one 250-watt metal halide was replaced with a 110-watt model, the user would see an energy and maintenance savings of $1,457 throughout the fixture life, based on a kilowatt hour energy rate of $0.15.
High-efficacy LED boards with dual copper cladding feature cool-operating thermal and lumen balanced light engines that outperform harder-driven, hotter LEDs, maximizing energy savings, lumen output, fixture life and quality of light. Solidly constructed of 22-gauge, cold-roll steel housing for superior thermal management and durability, the linear high bay fixtures operate on universal 120- to 277-volt electrical systems. A specular reflector controls light distribution and maximizes output. A topside access door provides convenient driver serviceability.
Bi-level controls, occupancy sensor, wire guards and lensed doors are among the various options. Accessories include 10-foot SO cords and plugs for 120- or 277-volt systems and cable hanging kits.
MaxLite's DLC-qualified high bay fixtures also include the BayMAX Pendant and Round Pendant High Bays. In addition, MaxLite offers a comprehensive line of DLC-qualified indoor LED fixtures, including ArcMAX™ Volumetric LED Panels, Direct Lit Flat Panel Performance Series and FlatMAX® Edge Lit Flat Panels.
About MaxLite
MaxLite has been committed to providing energy-efficient lighting products for the last 20-plus years, and was one of the first movers into LED technology in the industry. An ENERGY STAR® Partner of the Year, MaxLite established the MaxLED® brand, an extensive line of state-of-the-art indoor and outdoor lighting lamps and luminaires. Through MaxLite's innovative research and development capabilities in its California office and product assembly center in New Jersey, MaxLite continues to be at the forefront of energy-efficient technologies.
You May Also Like...
---
Other People Have Considered These Products...
---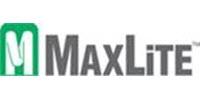 At Warehouse-Lighting.com, we stock a full line of quality MaxLite LED and other lighting fixtures and bulbs that can fit the job you need to do.
View (23) Products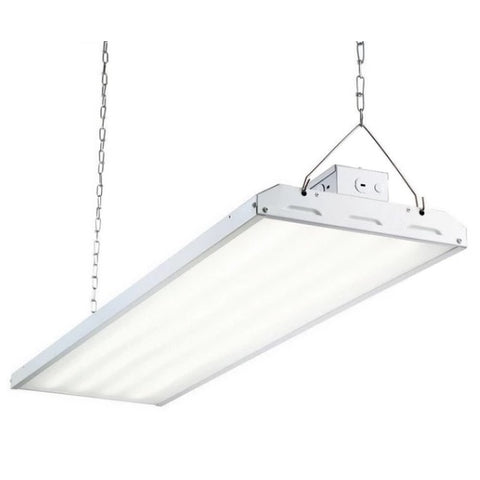 Browse our vast collection of LED linear high bay lights at Warehouse-Lighting.com. Linear high bay LED lights are a practical and affordable alternative replacement to fluorescent lighting. These linear LED high bay fixtures use 80 percent less energy and lasting over 100,000 hours and are maintenance free. Order your linear high bay LED lights fixtures from Warehouse Lighting today.
View (96) Products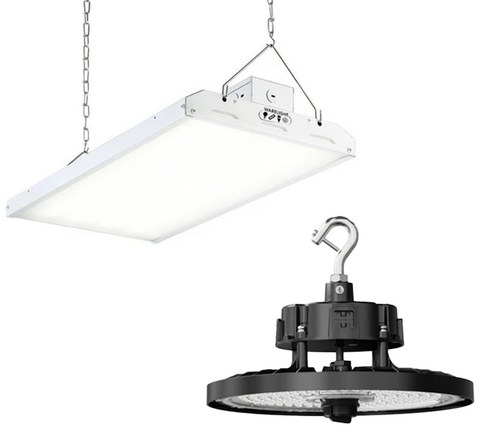 Order high bay LED lights and industrial light fixtures from Warehouse Lighting. LED high bay lights can illuminate your commercial warehouse, shop, or storefront while providing safety, value, and energy efficiency for large spaces. Buy LED high bay lighting at unbeatable prices and start saving today!
View (182) Products
Consider Watching These Videos as Well...
---
Linear LED High Bays
Watch our Linear LED High Bays Product Review video. Our videos will educate you so that you can confidently purchase and install LED light fixtures, whether they are for a new installation or the ...
Watch Video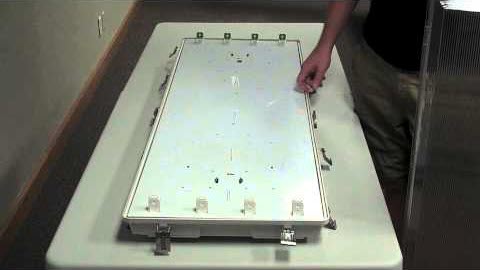 High Bay Vapor Tight T5/T8 Lighting Fixtures
When it comes to finding the right lighting solution, you should first consider if it is an indoor or outdoor area. The area will always determine the lighting solution options. With our h...
Watch Video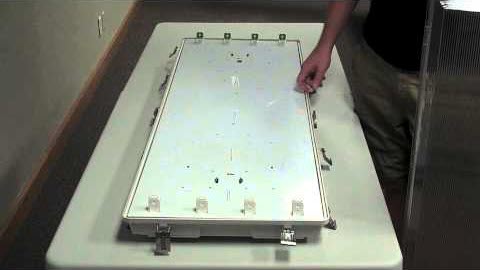 High Bay Vapor Tight T5/T8 Lighting Fixtures
When it comes to finding the right lighting solution, you should first consider if it is an indoor or outdoor area. The area will always determine the lighting solution options. With our h...
Watch Video