Product Review
Lighting for outdoor areas needs to meet certain requirements to be a good fit. From the element of durability to the overall performance, our Cobrahead lighting fixtures are the perfect solution for this area of lighting needs.
Our Cobra head lighting fixtures are made with durability at their core. With a solid construction die-cast aluminum body that has a UV-stabilized powder coated finish, these fixtures are made to last for many years while giving dependable performance. They have gaskets that encircle the fixture head to help keep the inner workings of the fixture safe and secure. In fact, they are UL and CUL listed for wet locations for added peace of mind. This fixture offers a great distribution of light for a uniform scope of illumination. It is available in your choice of finish with options of bronze, silver, and black. They are ideal for parking lots in a range of locations thanks to their ability to handle tough weather conditions. With this fixture, you never need to worry about whether heat, rain, or snow are damaging your lighting solution. This fixture uses LED which is a great way to save money on energy costs. It comes with a NEMA approved Photocontrol which offers significant power savings. LED lights, in general, have a great return on lumen output versus wattage consumed so the difference between this fixture in LED and incandescent is a noticeable difference. They are easy to install and come with several mounting options. They feature a reflector inside the housing that helps to push the light down to the ground. The glass is sturdy, but in the event of an issue, it is easy to replace. It simply latches down so it is an easy fix you can do without a maintenance call. In fact, most repairs are made easier with the design of the fixture. The capacitor, ignitor, and ballast are all mounted on the backside and are accessible through a door which means you never need to bring the fixture down to work on it.
This lighting solution is a sensible choice for many reasons. To get a better look at it up close, check out our video.
You May Also Like...
---
Other People Have Considered These Products...
---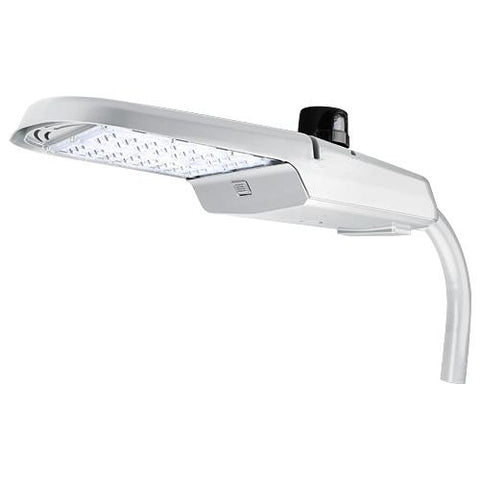 Our selection of LED cobra head lights are the perfect answer for streets and parking lots. Find the right one for your business today.
View (11) Products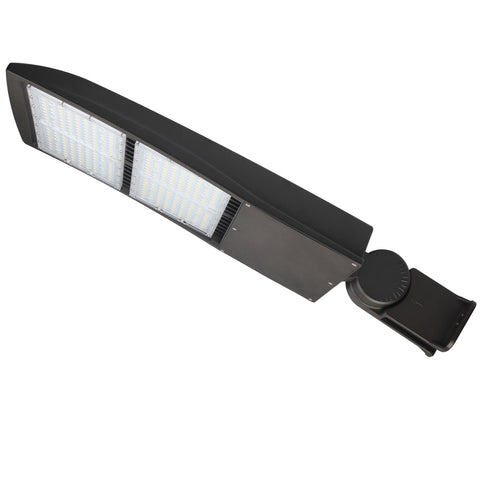 Order LED parking lot light fixtures online at Warehouse Lighting. From parking lot led lights to street light fixtures, our selection of LED roadway lighting will give you the visibility you need in a reliable and durable package. Purchase LED parking lot lights and fixtures today.
View (171) Products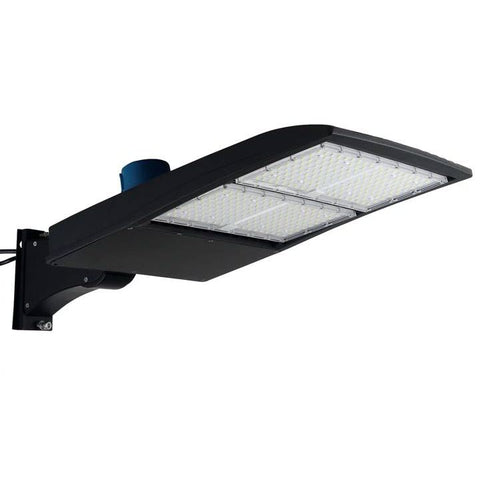 Shop our selection of LED shoebox lighting. LED shoebox lights are a great lighting source for many different applications like parking lots, roads, and highways. Ensuring people's safety is paramount and is easily attained with shoebox light fixtures. Order LED shoebox lighting from Warehouse Lighting.
View (56) Products
You May Also Be Interested in These Articles...
---
Consider Watching These Videos as Well...
---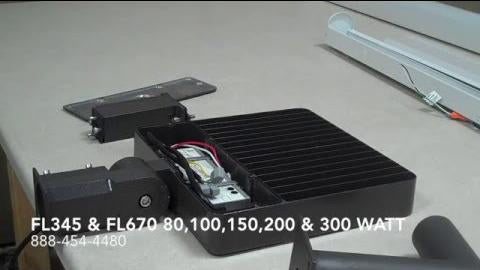 LED Flood Lights
Watch our LED Flood Lights Product Review video. Our videos will educate you so that you can confidently purchase and install LED light fixtures, whether they are for a new installation or the retr...
Watch Video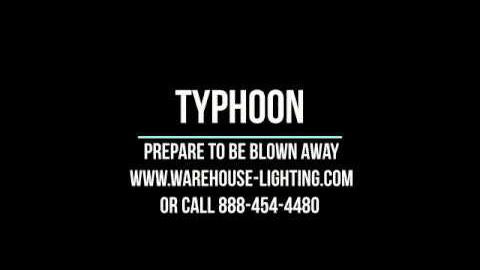 LED Shoebox Lights
Watch our LED Shoebox Light Product Review video. Our videos will educate you so that you can confidently purchase and install LED light fixtures, whether they are for a new installation or the ...
Watch Video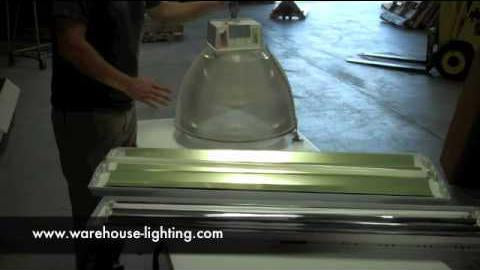 The Differences Between Metal Halide Lights & Energy Efficient High Bay Lights
When changing out your lighting fixtures, there are many options available and it can become overwhelming. Many people want to change from fluorescent to something a little bit more powerf...
Watch Video