Industrial Vapor Tight Lighting Options
Product Review
When it comes to lighting solutions of incomparable value, one of the best solutions can be found in our industrial vapor tight lighting options. With this type of lighting, you get a powerful lighting solution that is great for a range of purposes. There are a few things that set these fixtures apart from the competition.
Our industrial vapor tight light fixtures are available in a variety of specifications to help you find the right one, such as your choice of a four foot or an eight-foot fixture, as well as your choice of lamp numbers of up to six lamps for maximum illumination. We have these fixtures as either T8 or T5 to meet your needs. The best thing about our industrial vapor tight lighting options is the durability and efficiency of this type of fixture. These units are made to be sealed with gaskets so they are dustproof and waterproof. This fixture guarantees they will last for years of dependable service without much worry.
Vapor tight lighting for industrial settings is available with stainless steel clips that won't rust or wear down with time for an added value. It also has a reflector insert which helps the light output to spread down and outwards for a brighter lighting solution. In fact, it will give you upwards of 20% more light cast downwards than options without a reflector. They are also easy to do work on since the cover is removable, and these fixtures feature a gear tray that also removes freely from the unit.
Aside from being easy to perform maintenance on, they are also built to last for several years of dependable use. The housing is made of durable aluminum and powder coated for extra protection. Since the inner workings of the solution are well-protected by the overall design of this fixture type, it ensures a long-lasting fixture capable of withstanding years of rugged applications.
You May Also Like...
---
Other People Have Considered These Products...
---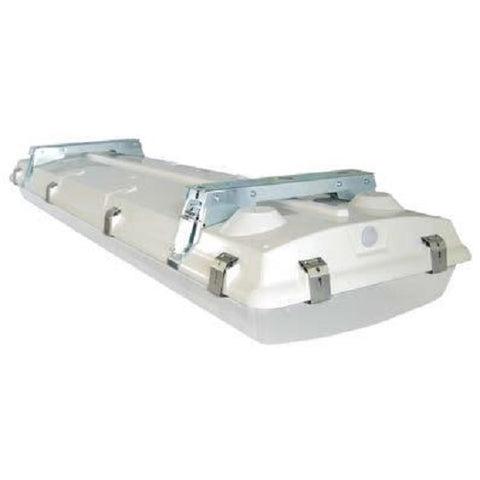 Purchase high-quality LED high bay vapor tight lights at Warehouse-Lighting. Perfect for tall ceilings subject to moisture or dust, our high bay LED vapor tight fixtures are ready to provide optimal, long-lasting illumination through challenging conditions. Buy your high bay vapor tight light fixtures online today!
View (14) Products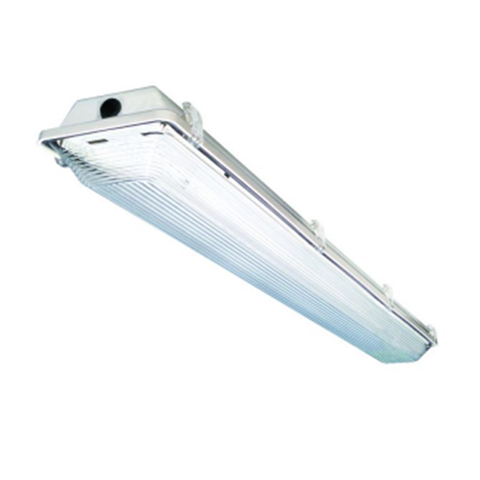 Update your building or warehouse with 4 foot vapor tight LED light fixtures from Warehouse-Lighting. Our reliable 4ft LED vapor tight lights are UL-tested, made from high-quality materials, and easy to install. Order your 4 foot LED vapor tight lights online at Warehouse Lighting.
View (34) Products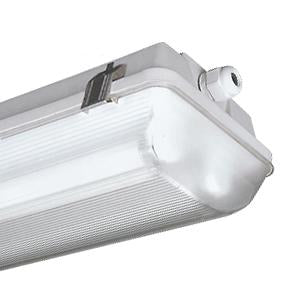 Shop our wide selection of 8 foot LED vapor tight light fixtures. Perfect for harsh indoor and outdoor conditions, these sealed 8 ft vapor tight LED lights offer reliable illumination at an affordable price. Browse our selection of 8-foot LED vapor tight lights today at Warehouse-Lighting.
View (13) Products
You May Also Be Interested in These Articles...
---
Consider Watching These Videos as Well...
---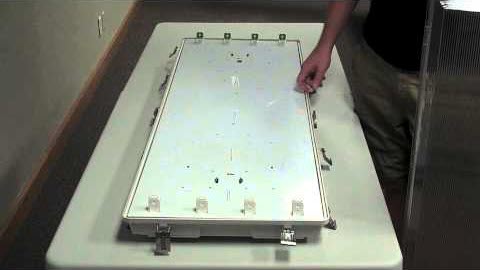 High Bay Vapor Tight T5/T8 Lighting Fixtures
When it comes to finding the right lighting solution, you should first consider if it is an indoor or outdoor area. The area will always determine the lighting solution options. With our h...
Watch Video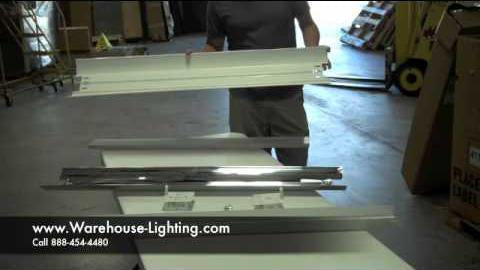 Industrial Strip Retro Kit Options
When it comes to ensuring proper illumination and energy efficient fixtures, newer technology is often better than the older models. With our industrial strip retro kit options, you don't ...
Watch Video
Industrial T5 & T8 Strip Lighting Options
While industrial lighting was once thought of as either big, bulky fixtures that offered a smaller scope of illumination or as a lighting solution that was almost overpowering for the loca...
Watch Video