How to Get the Most Out of Your LED Light Upgrade
When it comes to updating your lighting system to the latest solutions, switching to LED is a smart move. There are many benefits of LED such as higher lumen outputs, lower wattage of energy consumed for better utility costs, and the overall impressive longevity of the solution. Let's take a look at how to get the most out of your LED light upgrade to get the full benefit of making this switch.
1. Perform a lighting survey
The first thing in how to get the most out of your LED light upgrade is to perform a lighting survey or audit. A lighting audit will give you a better idea of where you still need to make adjustments based on the new light solution. For instance, if you have added LED with higher lumens in an area, you may be able to reduce lumens from other light sources that are less efficient. A lighting audit will also show you areas where you need more lumens to eliminate shadowy areas of the space. If you have recently switched to LED solutions, a lighting survey is a great way to see how the LED lamps have altered the lumens in a space, as well as what changes you still need to make after accounting for the new LED lamps.
2. Install controls
Another way to make the most of your LED upgrade is to take advantage of controls. LEDs are compatible with a range of useful controls worth considering. For example, adding timers for when the lights turn on and off is a great way to save on utility costs and ensure proper illumination when needed. Another great control for LED lighting is an occupancy sensor. These can be installed with just about any LED fixture so you can make sure the lights are only on when the room is occupied. Regardless of which controls are right for your location, adding them is a great way to make the most of a recent LED upgrade.
3. Put LED in harder to reach locations
Since LED lamps last a long time, it makes sense to put them in places that are harder to reach. This can be high ceilings, tight spaces, or anywhere else that is hard to access without considerable effort. If you have upgraded to LED recently, make sure you install LED in these harder to access areas so you won't have to worry about replacing the lamps all the time.
4. Experiment with color temperature
LED offers a wide range of options when it comes to color temperature. Color temperature is how warm or cool a light appears to the eyes. If you are looking for a way to change up your LED lamps, you can experiment with color temperature to get a different vibe for the space such as switching to a warmer color temperature for a coziness or a cooler temperature for a more alert atmosphere. Changing up the color temperature is one of the easiest ways to adjust the light fixtures without a big cost or effort on your part.
You May Also Like...
---
Other People Have Considered These Products...
---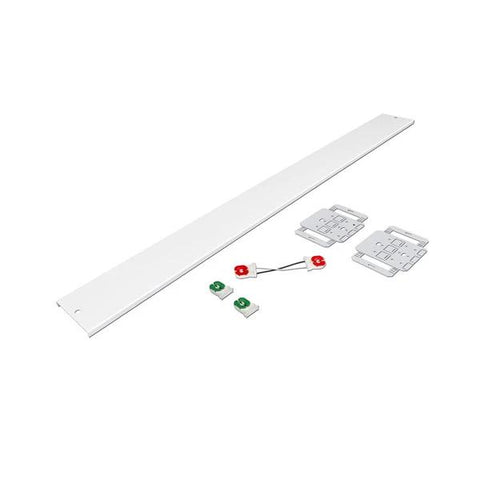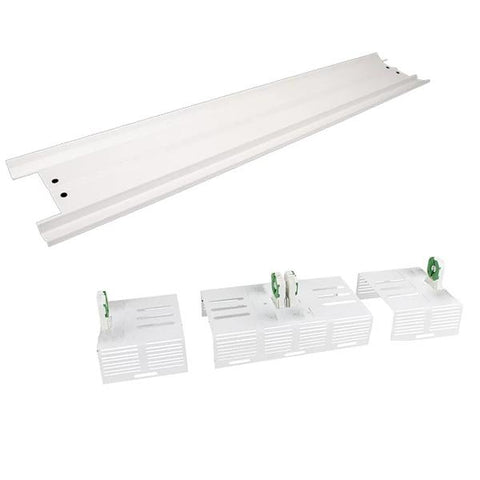 8ft LED Strip Light Retrofit Kits
Replace your fluorescent light with a 8-foot LED retrofit conversion kit from Warehouse Lighting. Our recessed lighting retrofit kits allow you to update your 8ft fluorescent fixture to an LED light with ease. Shop 8 foot LED Shop Light conversion kits today!
View (20) Products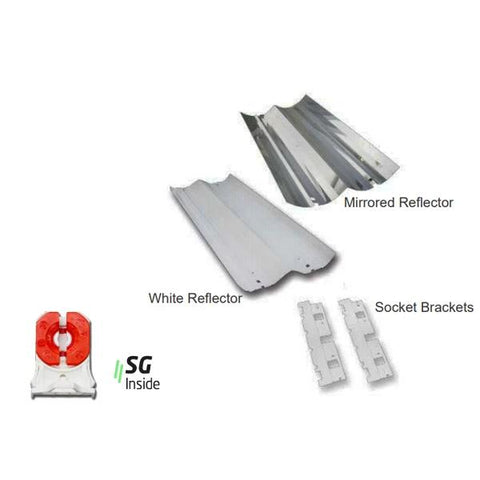 Warehouse Lighting offers a large selection of LED troffer light retrofit kits for sale. Update your fluorescent lighting fixtures today with our inventory of LED troffer retrofit kit collection. Choose from several troffer size options to fit your needs and order online today!
View (31) Products