Outdoor Water Feature Lighting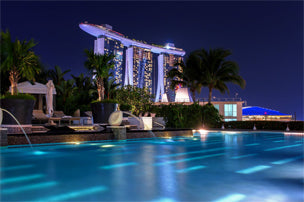 Lighting is a versatile tool that can be used in a myriad of applications. When it comes to lighting outdoor water features, the goal is to create an ambiance while drawing attention to the area. This can be a hard-balancing act to achieve. Here are a few tips on lighting outdoor water features for the best results.
1. Use Directional Lights
One of the easiest and most common ways of lighting outdoor water features is to use directional spotlight fixtures. These can be placed either overhead facing downward or in the ground facing upwards. Directional lights are a great way to draw attention to a feature, especially a much larger feature like a water fountain in a city park. Directional lights can also be placed so the light spread casts a gentle spread instead of shining directly on the object to help create more ambiance.
2. Experiment with Water Skimming Lights
If you are looking for an option of lighting that adds to the elegance of the feature, water skimming lights are the perfect choice. These lights are listed for wet locations and submersion proof to allow you to place them directly underneath the water for added illuminance and ambiance. It is important to note the water quality is the deciding factor in whether to use lights with water skimming over them. If the water is clear and running in the way of a fountain, it is the perfect choice. If the water is a little murkier and more of a stagnant pond type feature, the effects of water skimming lights may be diminished or completely unnecessary.
3. Consider Viewing Angles
With a water feature, the goal is to make people look and linger. The best way to ensure this is with lighting that draws attention to the feature. To achieve the best lighting position, carefully consider the angle the object will be viewed. For example, if the feature is in a central location where all angles will be visible, lighting should focus throughout the area whereas if the feature is partially obscured on several sides, the lighting should focus on the exposed sides of the feature.
4. Focus on Water Movement
Most water features use moving water as part of the overall design and appeal of this type of landscaping element. If the feature is created in a cascading design with several levels to the feature, you may be tempted to light every area for ample visibility, but this can quickly detract from ambiance. If you are looking to focus the lighting to really draw attention to the feature, the best way to do so is focus on the movement of the water as opposed to surrounding rocks or structure of the feature. The human eye is naturally more drawn to movement than stillness so this is a great way to highlight this landscaping feature by way of illumination.
You May Also Like...
---
Other People Have Considered These Products...
---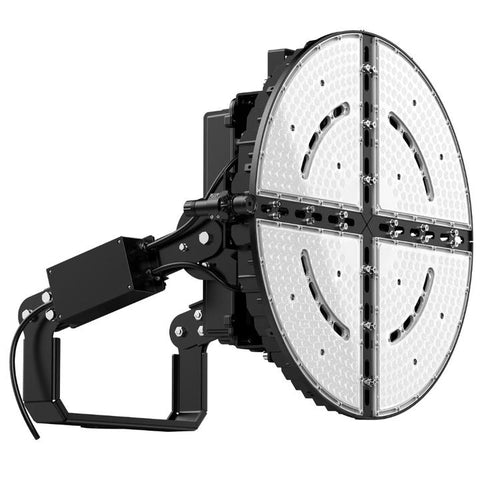 Shop from our assortment of stadium lights for sale at warehouse-lighting.com. Make sure the game goes on without a hitch with quality LED stadium lights. High quality stadium light fixtures will keep you worry-free through the duration of a game knowing you made the right decision. Order your LED stadium lights from Warehouse Lighting.
View (27) Products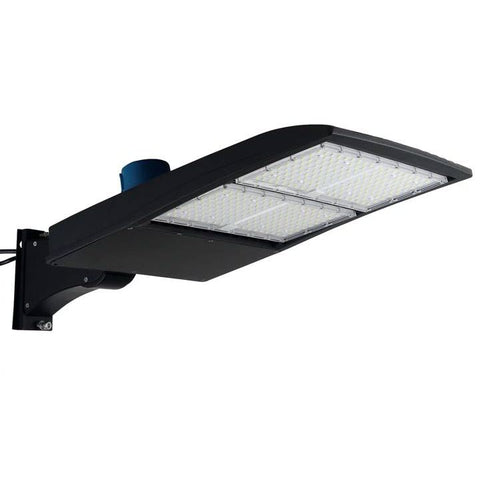 Shop our selection of LED shoebox lighting. LED shoebox lights are a great lighting source for many different applications like parking lots, roads, and highways. Ensuring people's safety is paramount and is easily attained with shoebox light fixtures. Order LED shoebox lighting from Warehouse Lighting.
View (56) Products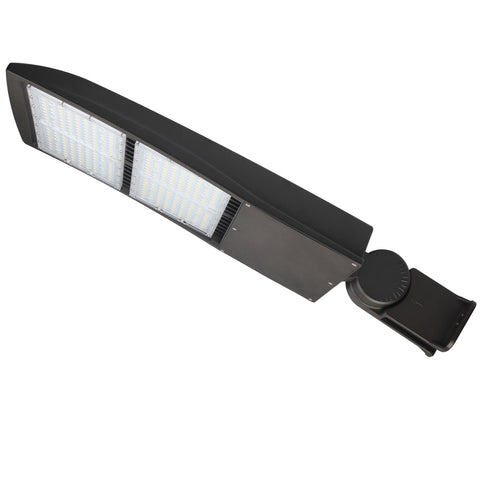 Order LED parking lot light fixtures online at Warehouse Lighting. From parking lot led lights to street light fixtures, our selection of LED roadway lighting will give you the visibility you need in a reliable and durable package. Purchase LED parking lot lights and fixtures today.
View (171) Products
You May Also Be Interested in These Articles...
---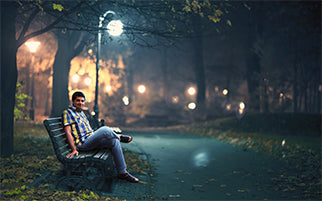 Park Lighting
Any type of outdoor lighting needs to meet certain criteria to be successful. A public park is a space designed to be enjoyed by the community as a spot perfect for all sorts of events. Fr...
Read Article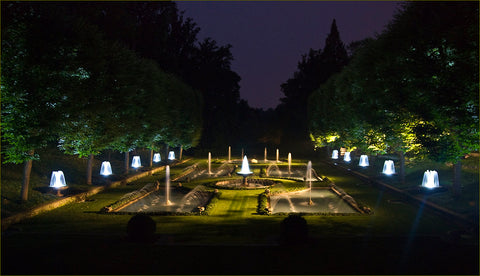 Botanical Garden Lighting
Make the most of this pretty area with our botanical garden lighting tips. From heat sources to color, we cover all the bases.
Read Article
Consider Watching These Videos as Well...
---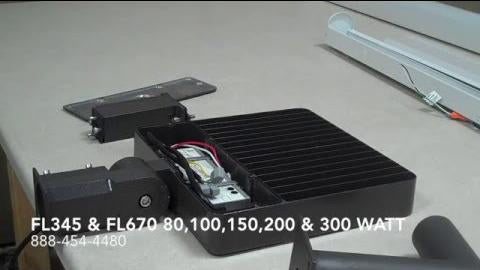 LED Flood Lights
Watch our LED Flood Lights Product Review video. Our videos will educate you so that you can confidently purchase and install LED light fixtures, whether they are for a new installation or the retr...
Watch Video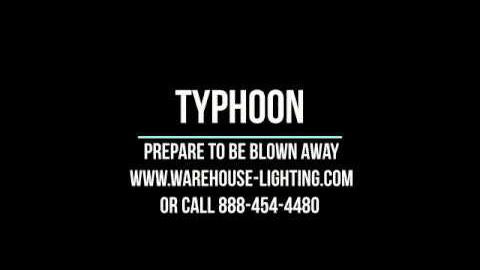 LED Shoebox Lights
Watch our LED Shoebox Light Product Review video. Our videos will educate you so that you can confidently purchase and install LED light fixtures, whether they are for a new installation or the ...
Watch Video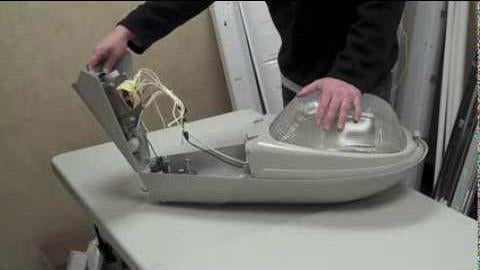 Cobra Head Street Lights
Our Cobra head lighting fixtures are sturdy, high-performing, and long lasting. Find out more about these reliable models!
Watch Video