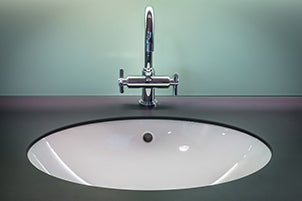 When looking at residential lighting, there are a few areas that need careful attention to achieve the right applications. For instance, bathroom vanity lighting needs to be functional while also creating a pleasing lighting environment. Here are a few tips on finding the right bathroom vanity lighting.
1. Consider the CRI
When choosing any type of lighting, the color rendering index (CRI) is an important factor. This scale basically measures how well a lighting solution differentiates and picks up colors. If you choose a color index that is too low, this will lead to a washed out, faded look to the area. A good rule of thumb is to aim for a CRI of around 90+ to get the best in color rendering for this space.
2. Consider color temperature
Many people confuse the matters of CRI and color temperature. CRI is how well colors of an object are highlighted whereas color temperature is the Kelvin scale rating of the color of the lamps output. This area of the home would benefit from a neutral to warm color temperature to create a relaxing environment that isn't too relaxing or gentle yet not too harsh in white tones. Aim for around 3000K for a nice middle ground.
3. Position fixtures at the best height
Once you have determined the right CRI and color temperature, the next matter is often how high to hang them since this will affect the lumen output needed. Since there are standard mirror sizes used in most homes, a good rule of thumb is to hang wall mounted sconces about 60 inches high with mounted bar lighting coming in a little higher at around 78 inches. These heights allow for a maximum light spread for proper illumination that is also gently dispersed to avoid being too focused or harsh.
4. Pay attention to ratings
Since the bathroom is an area where moisture, steam, and water are a present threat to the lighting fixtures, you want to make sure the fixture is wet or damp listed to avoid any concern. A wet or damp listed fixture will last longer without being affected by these elements.
You May Also Like...
---
Other People Have Considered These Products...
---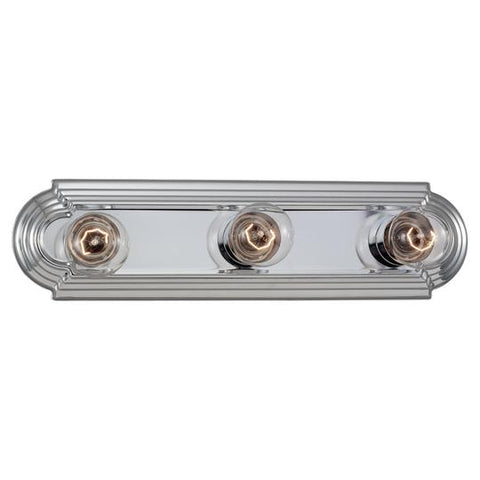 View our catalog of vanity lights at warehouse-lighting.com. Install bathroom vanity lights around your mirror to provide more light and enhancing the lighting in your bathroom. Vanity lighting will instantly make a room look better with their elegant design and functionality. Buy your vanity lights from Warehouse Lighting.
View (435) Products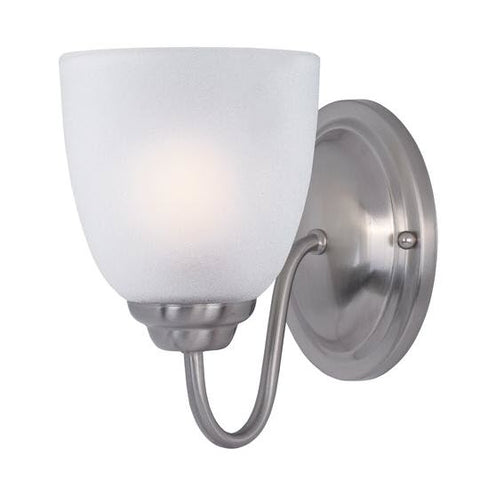 Diffusing light up or down to create great ambiance and atmosphere, sconce lighting is highly popular in many applications. Get a beautiful look with these fixtures!
View (419) Products
Cloud LED Lights & Puff Lighting Fixtures
Shop for top-quality cloud LED lights at Warehouse-Lighting. Our cloud fluorescent light fixtures and puff lights offer soft, energy-efficient illumination that is perfect for retail and office settings. Order your LED cloud lights and puff lighting fixtures from our online store today.
View (3) Products
You May Also Be Interested in These Articles...
---
Commercial Bathroom Lighting
Keep your patrons safe and comfortable with proper commercial bathroom lighting. We discuss different methods to achieve this. Read on for more information!
Read Article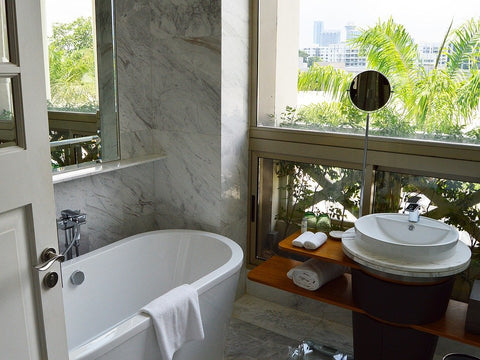 Hotel Bathroom Lighting
Give your guests an inviting experience with our tips on hotel bathroom lighting. From the right fixtures to color temperature, we cover it all.
Read Article