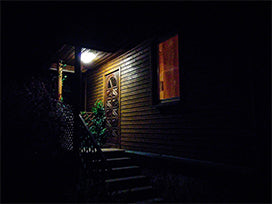 Your home is a reflection of you. With this in mind, we all try to keep our homes looking their best. For an easy way to up the curb appeal of your house, updating the front porch lighting may be the perfect weekend DIY task. Here are a few things to consider when taking on front porch lighting on your own.
Ratings
This is an obvious one, but it still needs to be mentioned because of the importance. You should never use a lighting fixture not rated for the outdoors on your porch. Many people make the mistake of thinking that because the front porch is a covered area, you can get away with not worrying as much about ratings, but this simply isn't true. You need a fixture that is waterproof, dustproof, and well gasketed to ensure a long-lasting life for the fixture. Make sure you use an outdoor lighting solution on your front porch!
Materials
Another factor to consider is the matter of materials used in the construction of the lighting fixture. You want to choose a fixture that is built to last for years of use. A few great options are to choose aluminum, brass, and polycarbonate since they are the most durable options on the market.
Style
The matter of style will be up to your preferences. While gooseneck wall lights are making a comeback for their rustic charm, many homes still employ a suspended fixture, chandelier style fixture, or even wall sconces placed on each side of the front door area. The matter of style is as diverse as the styles on the market. The key is to look at the fixture and see how well it stands out with your house. You want a fixture that is noticeable and attractive, but not overpowering to where it is all you see.
Placement
Another matter to look at is the placement. The placement of the fixture, as well as the style of the fixture, will determine where light spread falls. If you are dealing with a large front porch and looking for widespread illumination, opt for a suspended fixture hung high up for the best effect. If you have a smaller porch or want a gentle ambiance, wall sconces are a great way to use up and down light to your advantage and light a small space. The placement will depend on the size of your porch. If you have a large porch, don't be afraid to think outside the box for lighting. For instance, a wraparound porch looks beautiful with rope lighting along the rails.
Performance
You will also want to look at how the light performs in terms of factors such as lumen output to wattage consumption, expected life of the fixture, bulb type, and more. While many people choose to stick with traditional incandescent or fluorescent, LED fixtures are the better option since they offer a better range for color temperatures to allow you to get the same yellow or warmer effect of those other solutions, and they also give better energy efficiency than other solutions.
You May Also Like...
---
Other People Have Considered These Products...
---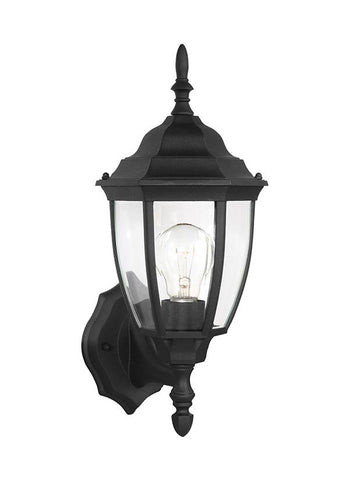 Specifically made to combine great looks with quality illumination, residential outdoor house lighting will help you complete your home. Browse our great selection!
View (1374) Products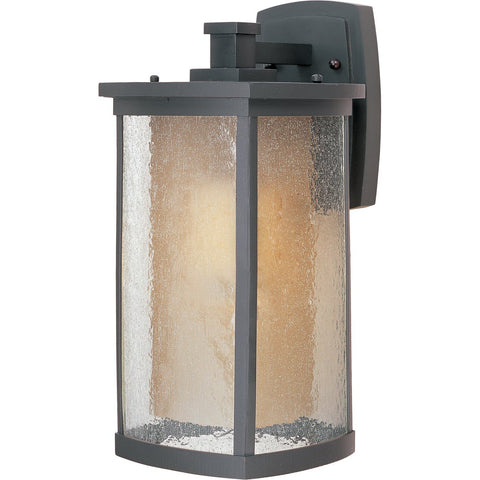 Order great-looking outdoor wall lanterns from Warehouse-Lighting. No matter the space, we've got the exterior wall lantern fixtures to fit your style and aesthetic. Economically priced, timelessly appealing, and easy to install, purchase your exterior wall lanterns online today!
View (654) Products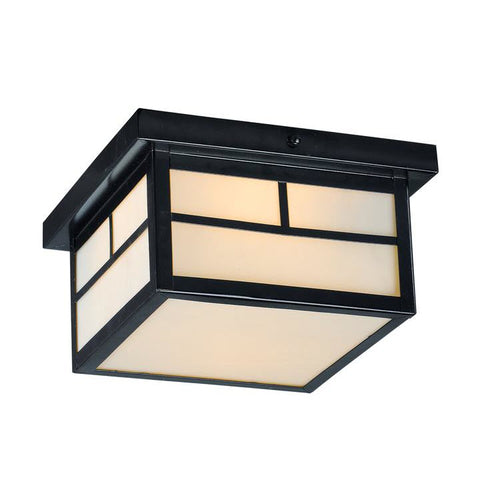 Outdoor Ceiling Mount Light Fixtures
Shop for high-quality outdoor LED ceiling lights at Warehouse-Lighting. Our exterior ceiling light fixtures are simple to mount and available in many popular styles and finishes. Pick out your exterior ceiling lights online now at Warehouse-Lighting.
View (67) Products
You May Also Be Interested in These Articles...
---