An outdoor living space should be functional and enjoyable in equal measure. When it comes to designing this space, the lighting plays a crucial role in both atmosphere and visibility. With the right outdoor patio lighting, you can create an area of the home that is relaxing and inviting while ensuring proper visibility measures are in place. Here are a few insights on selecting the best outdoor patio lighting.
The Bulbs
There are two main choices for outdoor patio lighting. The first one is LED which has several great benefits such as being longer lasting than other bulbs, offering a better lumen output to watt consumption ratio, and featuring a flicker free output for an evenly distributed illumination. LED bulbs also tend to be more durable since most are made using a lasting acrylic material as opposed to glass like other bulbs. They are also low heat operating meaning you can use them closer together without creating too much heat in the space.
The other choice is incandescent. While LED may sound like the better choice, there are a few reasons to choose this type of bulbs for the patio area. Incandescent bulbs offer a much gentler and warmer color to them than the LED option. LED lights tend to have a clear, bright output more along the whiteish index of the color temperature. Incandescent bulbs are softer and closer to the yellow warmth of the color index.
Bottom Line
If you want brightness and energy efficiency, opt for LED. If creating ambiance is more important to you, choose incandescent.
Tips
Don't mix and match the two bulb types when doing patio lighting. The brightness of the LED will be too much of a contrast against the gentleness of the incandescent which will be straining on the eyes.
If you choose LED light bulbs, space them out wider than you would with incandescent to get a better distribution that isn't overbearing in brightness.
Consider the bulb shape and how it will work with the décor of the area. Bulbs can be found in rounded shapes, elongated shapes, colored options, and more. Make sure lights are chosen based on the year-round use and the advantages of the bulb over simply the style elements, but still consider the style as part of the planning process.
What Type of Fixtures?
The next area of concern after bulb type is the question of what type of fixtures work best for outdoor patio lighting. The best plan is one that incorporates several different types of lighting solutions.
Ceiling Mount Fixture. A ceiling mount fixture over a patio, where applicable, will provide a great deal of light. Opt for several smaller ceiling mount fixtures spaced out to create a stylish design that still offers maximum function.
Wall Mounted Flood Lights. A well-placed floodlight should be placed where the directional beam scope doesn't fall on the main patio area, but rather the surrounding area. This provides better visibility at night to avoid any issues.
Safety Lighting. If the patio has steps that lead to a pathway to the pool or other areas of the outdoor lounge area, proper lighting is crucial. With options such as pathway light fixtures in either rope form or stand up units, you can ensure safety and a pleasant environment. Another great option is to light steps with step lights in a rectangular shape which can be installed at the front of each step to provide improved visibility.
Accent Lights. This type of lighting is less about safety and visibility, and more about creating some extra ambiance. String lights are a perfect example of this type of lighting, but it can also be achieved with carefully placed wall sconces that provide gentle uplight for a relaxing vibe.
You May Also Be Interested in These Articles...
---
Consider Watching These Videos as Well...
---
Gooseneck and Rustic Lighting
Finding lighting that helps create a mood with its stylish appearance can be tough to find when you also want dependable performance. With our selection of gooseneck and rustic lighting so...
Watch Video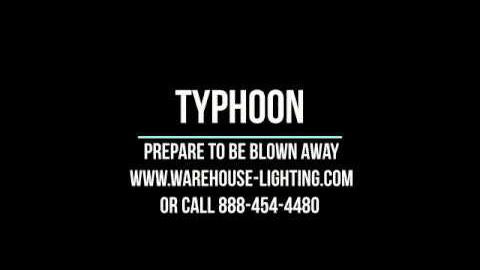 LED Shoebox Lights
Watch our LED Shoebox Light Product Review video. Our videos will educate you so that you can confidently purchase and install LED light fixtures, whether they are for a new installation or the ...
Watch Video